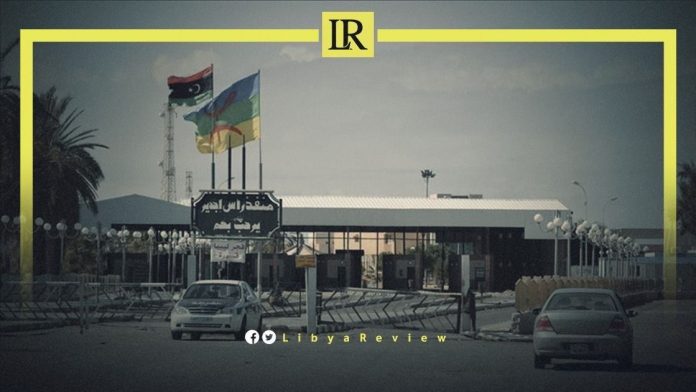 The current situation in western Libya is marked by increasing tensions and military mobilization, particularly in and around Zuwara. Reports of military forces aligned with the Government of National Unity (GNU), headed by Prime Minister Abdel-Hamid Dbaiba, intensify their presence.
In response to these developments, the Presidential Council, in its role as the supreme commander of the Libyan army, issued a directive requiring all military units to refrain from any movements, without explicit prior authorization.
The rival Libyan Parliament-designated government, also warned against "igniting a security, political, and social crisis, through the de facto authorities in western Libya, which lack legal and political legitimacy and consensus. The actions of these authorities are seen as lacking public interest.
The government called on the Libyan people to "unite and stand together against the plot to instigate a futile civil war, serving only the interests of foreign agendas and power-hungry individuals exploiting Libya's resources."
It urged the Parliament to "take necessary actions to protect the cities and components of Libyan society in the West from potential treacherous attacks, as the Parliament is the only legitimate Libyan authority after the collapse of all agreements."
The government's statement expressed "grave concerns about the security and social tensions in western Libya, stirred by the expired mandate of the GNU, which exacerbates conflicts and fuels disputes within the country." It accused the GNU of "spreading fear and chaos, instigating wars, and undermining stability, actions intolerable to any rational and wise person."
The statement further called on the international community, particularly the UN Secretary-General, to "intervene urgently by pressuring the UN Envoy to Libya to stop obstructing the choices of the Libyan people, and his apparent collusion with the expired government."
In a related context, the Supreme Council of Libyan Amazighs also issued a warning to Dbaiba against any attack on Zuwara.
The Council stated that Dbaiba was "rallying armed groups for an assault on the Ras Ajdir border crossing under false pretenses, and warned against any attacks on Zuwara and its affiliated cities."
These developments highlight the intricate and volatile nature of Libyan politics, where competing governments and militias vie for dominance, often complicated by international interventions. The situation in Zuwara and the surrounding regions remains tense, with different factions bracing for possible conflict.