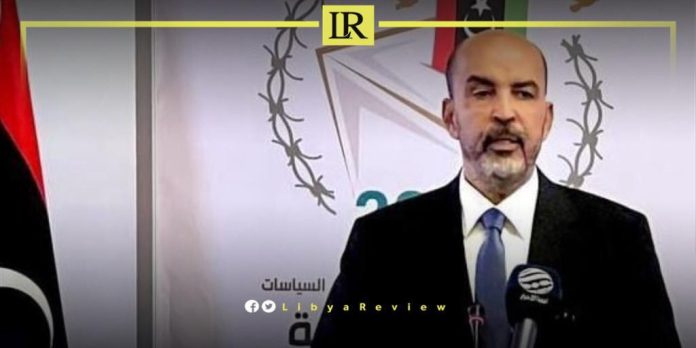 Libyan Presidential Council Deputy, Mousa Al-Koni affirmed the significance of elections as a "project to ensure stability in Libya, despite facing challenges."
During the inaugural conference of the Libyan Center for Studies and Policy Drawing, Al-Koni stressed that "cancelling elections is unjustified and driven by baseless reasons."
He added that "a group of individuals is obstructing elections, unless their stay in power is guaranteed, hindering the democratic progress of the Libyan state."
Al-Koni expressed confidence in the conference producing "valuable research papers that contribute to preparing for the electoral process, fostering constructive and purposeful discussions."
The event was attended by the Head of the High Council of State, Mohamed Takala, Head of the High National Elections Commission (HNEC) Emad Al-Sayeh, and professors from Libyan universities specializing in law, politics, and economics.
Notably, 63 Libyan political parties have called on the United Nations Support Mission in Libya (UNSMIL) to support the formation of a unified government, which will create the conditions necessary for elections.
The demand was made during a protest by several Libyan parties on Tuesday evening, in front of the UNSMIL's headquarters in Janzour.
The protest aimed to accelerate the Presidential and Parliamentary elections, in response to the will of the Libyan people.
Protesters blamed the Mission for the current political deadlock, urging immediate action to support and facilitate elections.
They called for an "expansion of consultations with political parties, the formation of a unified government to lead the country to quick elections, and the resolution of the political deadlock while completing the unification of Libyan institutions."
The parties expressed concerns that UNSMIL "might transform from a neutral tool supporting the Libyan people, to serving the interests of those clinging to power."
They urged the Mission to "urgently prioritize its efforts, using all available means to pressure parties obstructing the Libyan people's will to transition to a phase of political stability, through free, fair, and transparent Presidential and parliamentary elections."