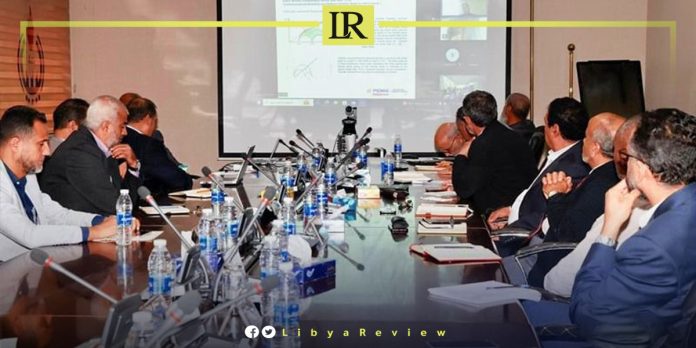 Libya's National Oil Corporation's (NOC) Exploration Department met with officials from the Polish Oil and Gas Company (PGNiG) on Monday, in Tripoli.
The two sides discussed the possibility of lifting the force majeure, and restarting the company's exploration activities in Libya.
The meeting addressed exploration activities planned for 2023, and proposed technical operations for 2024. It focused on seismic surveys, exploratory drilling, as well as geological and geophysical studies.
Earlier this month, the NOC's Exploration Department held talks with representatives from Italy's Eni, to assess the progress of ongoing exploration initiatives and to strategize for the 2024 ventures.
The meeting, held in Tripoli, comes as part of a series of annual reviews aimed at bolstering Libya's position in the energy market.
In a statement, the NOC's media office confirmed that the discussions focused on Eni's completed projects in 2023, which spanned seismic, drilling, and geological studies. As well as the exploration proposals for 2024 that Eni plans to undertake in Libya's offshore and onshore areas, following the lifting of force majeure.
NOC's Exploration Chief, Abdulmonem Al-Taykh along with a cadre of specialists, met with Eni's exploration manager, Giuseppe Ricci and his team. They were joined remotely by Eni's experts from Milan, ensuring a comprehensive exchange of insights.
The Libyan oil authority holds annual technical consultations with both its own, and foreign partner companies to review the state of oil activities, explore new developments, and oversee production and exploration operations.
Libya has long been recognized as a country with significant oil reserves, boasting some of the largest proven oil resources in Africa. The nation's oil industry, managed by the NOC, plays a critical role in its economy, contributing a substantial portion of government revenue and export earnings.