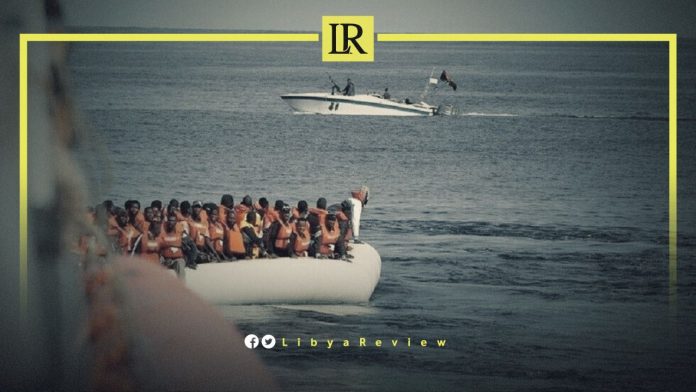 Recent data from the Italian Interior Ministry revealed a surge in migration, with 47,300 migrants arriving in Italy from Libya, since the beginning of the year.
The data, released on Monday, indicated that approximately 30,000 of these migrants departed from the western region. The remainder originated from the east, according to Italy's news agency, NOVA.
Italy has witnessed the arrival of 95,000 migrants through Tunisia, averaging 300 daily. This marks a substantial increase compared to 2022, when only 32,000 migrants used this route.
The International Organization for Migration (IOM) estimated that, from 1st of January 2023 until 11 November, 13,611 migrants were intercepted at sea and returned to Libya. Among them were 10,352 men, 943 women, and 494 minors, with nationalities of 1,433 migrants still unavailable.
Tragically, 939 individuals have lost their lives, while 1,248 remain missing after their boats sank in the Mediterranean.
In August, Italian Foreign Minister, Antonio Tajani defended the "Mattie Plan," saying it is an "extremely useful tool and means to enhance relations between Italy and Africa."
Concerns have been raised by observers regarding the suspicious nature of Italy's Mattie Plan. Some perceive it as an attempt to relocate migrants to Libya, and other African countries. However, all Libyan stakeholders have staunchly rejected this proposal.
Tajani affirmed the need for equal partnerships, according to the Italian news agency, NOVA.
The FM made these remarks on the sidelines of the 44th edition of the Rimini Meeting. He further highlighted that "Italian action alone is not enough; it should be part of a broader European effort. When I was President of the European Parliament, there was always talk of a European Marshall Plan. The Mattie Plan is the Italian part of assistance to Africa."
Tajani pointed out that Italy's foreign policy aims to "enhance cooperation in the Mediterranean region, especially with North Africa, Sub-Saharan Africa, and the Horn of Africa, while also emphasizing engagement with the entire African continent." He noted that it is a political priority, and that they are moving forward in this direction.
The Italian Ministry of Foreign Affairs has invested around €2 billion euros in support projects for Africa this year, he revealed.
Earlier, Libya's former Representative to the United Nations, Ibrahim Al-Dabbashi, denounced Italy's attempts to settle migrants in Libya.
He claimed that an Italian NGO was behind the settlement project. He stated that it is an "executive arm of the project funded by the Italian Immigration Fund, through the Department of Italians Abroad and Immigration Policies of the Italian Ministry of Foreign Affairs."
He stressed that "this project is an Italian governmental project, and that the organisation has an executive role only. This framework cannot deviate from the responsibility of the Italian government, as well as the responsibility of the Libyan government.