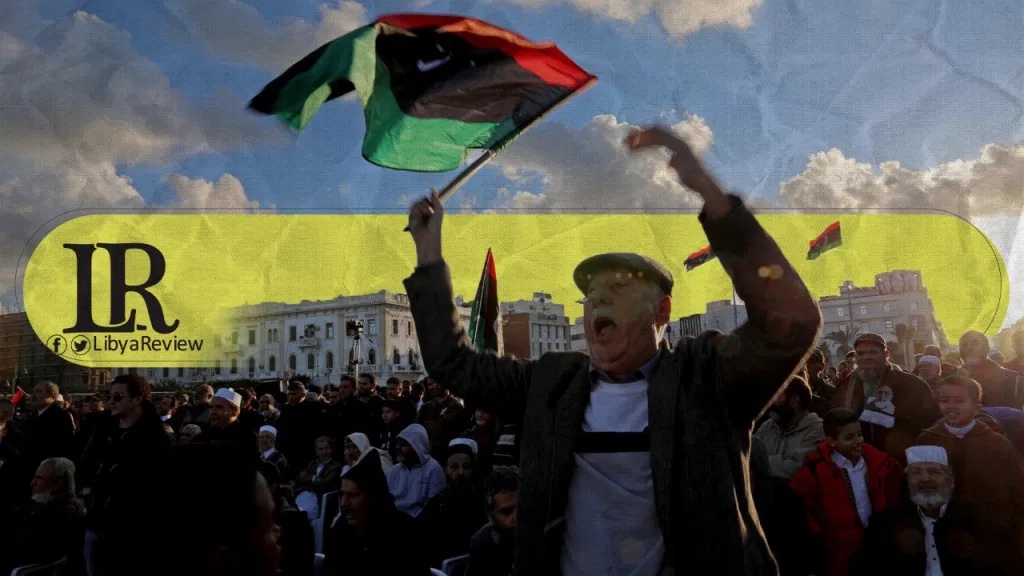 On Sunday, hundreds of Libyans demonstrated in front of the Libyan Studies Centre (LSC) in Tripoli.
People gathered to object to the efforts of the General Authority of Islamic Affairs and Endowments (GAIAE) of the Government of National Accord (GNA) to seize the LSC building after the authority's demands for payment of exorbitant rents amounting to 4000 dinars per month were not met.
The demonstrators held banners expressing their strong condemnation of the GNA's attempts to undermine the LSC and taking possession of its contents. It is considered a historical-cultural heritage site that carries many documents and artefacts that narrate ancient Libyan history.
Notably, the GAIAE gave the LSC three days to vacate and hand over its headquarters. This put 27 million documents, preserving the most important material of national history, at risk.
The GAIAE demanded the building of the LSC raise the rent value from 2,000 dinars to 96,000 dinars per month. After the centre failed to meet the GAIAE's demand, they gave the centre 3 days to hand over its headquarters or risk having it administratively seized.
LSC is located in the heart of the capital, Tripoli, and is classified by UNESCO as a human heritage institution.