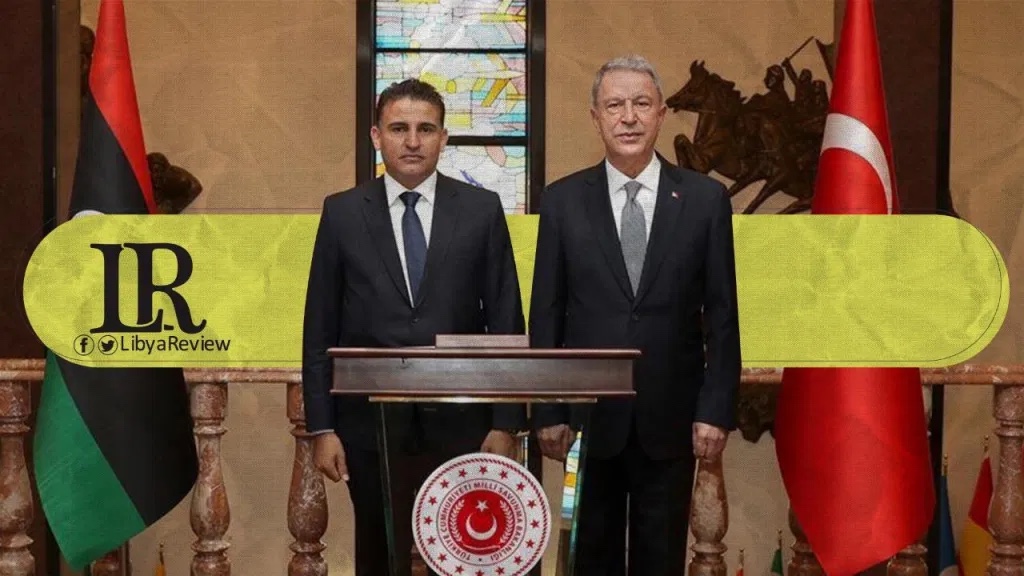 On Sunday, the Defence Minister of Libya's Government of National Accord (GNA), Salah al-Din al-Namroush, held a meeting with his Turkish counterpart, Hulusi Akar, in Istanbul to discuss ways of enhancing military cooperation between the two parties.
According to a statement by the GNA, al-Namroush's visit is a part of the GNA's effort to develop and enhance bilateral cooperation with Turkey.
During the meeting the Turkish Defence Chief claimed that his country calls for peace and stability in Libya, adding that he supports the United Nations' peace efforts in the war-torn country.
Akar also reiterated that Ankara would continue its military and security assistance to the Tripoli-based government, adding that Turkey supports Libya's independence and sovereignty.
Turkey has backed the GNA government with military advisers, material and mercenaries against the eastern-based Libyan National Army (LNA) led by Field Marshal Khalifa Haftar.
Ankara also has a large military base in Al-Watiya airbase, close to Libya's border with Tunisia.
Wrecked by violence since 2011, the North African country has become a battleground for tribal militias, extremists and mercenaries as well as a gateway for migrants, refugees and asylum seekers bound for Europe.
Two rival camps now vie for power, with an eastern-based administration – backed by Haftar – pitted against the Tripoli-based GNA.
In October 2020 the two sides struck a ceasefire agreement, which has been generally respected, setting the stage for elections at the end of 2021.