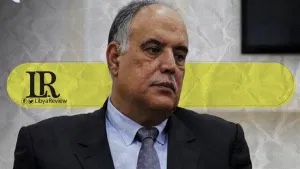 Interior Minister of Libya's Interim Government, Ibrahim Bushnaf announced the appointment of three new heads of security directorates in the cities of Tobruk, Al-Qubba, and Ajdabiya.
According the minister's decision No. 40 for the year 2021, Khaled Abdulaziz Abdullah was named as Head of the Tobruk security directorate, Mustafa Hassan Al-Aswad as Head of security directorate of Al-Qubba, and Ahmed Suleiman Ali as Head of Ajdabiya's security directorate.
Libya has been divided between two rival authorities between the east and west for the past six years. Khalifa Haftar's Libyan National Army (LNA) controls the east and is allied to the Tobruk-based Libyan Parliament. Meanwhile, the Government of National Accord (GNA) is based in Tripoli, and is supported by Turkey.
Since January, Turkey has been transporting Syrian mercenaries into the North African country, and has sent military officers and experts to command the operation rooms of the militias affiliated with the GNA.
Ankara continues to escalate its involvement in the Libyan conflict, despite Turkey participating in and agreeing to the results of the Berlin Conference held last January, where foreign states agreed to uphold the UN arms embargo on Libya.