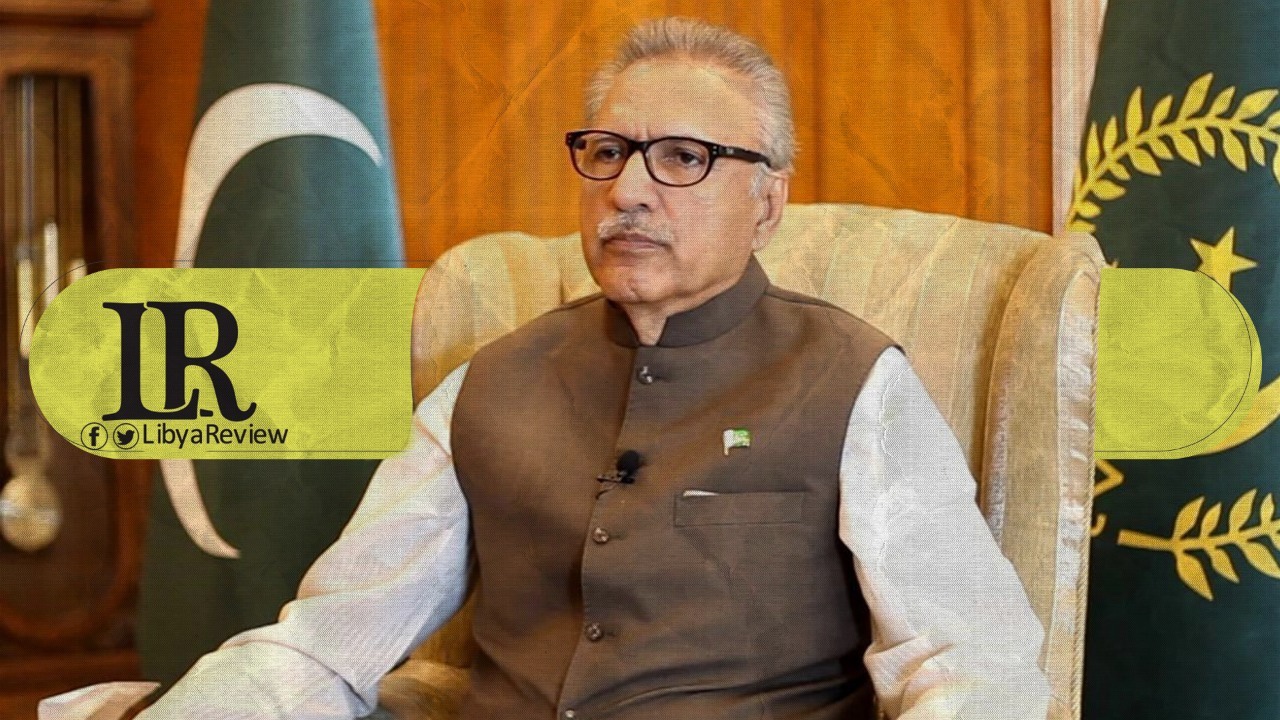 On Wednesday Pakistani President, Arif Alvi said he highly valued the close and fraternal ties between Pakistan and Libya, and wishes to further strengthen bilateral relations.
President Alvi held a meeting with Pakistani Ambassador to Libya, Major General Rashad Javed in Islamabad on Wednesday.
The President urged Javed to take steps to improve commercial relations with Libya, and work for the welfare of the Pakistani diaspora.
He welcomed the cessation of hostilities in Libya, and said that Pakistan stood by the Libyan people in their quest for peace and prosperity.
Last month, Defense Minister of the Government of National Accord (GNA) Salah Al-Din Al-Namroush received the Pakistani military attaché to Libya, Brigadier Atif Talha.
Talha announced his country's desire to enhance military cooperation with Libya in the fields of counter-terrorism, demining, and disposal of explosives.