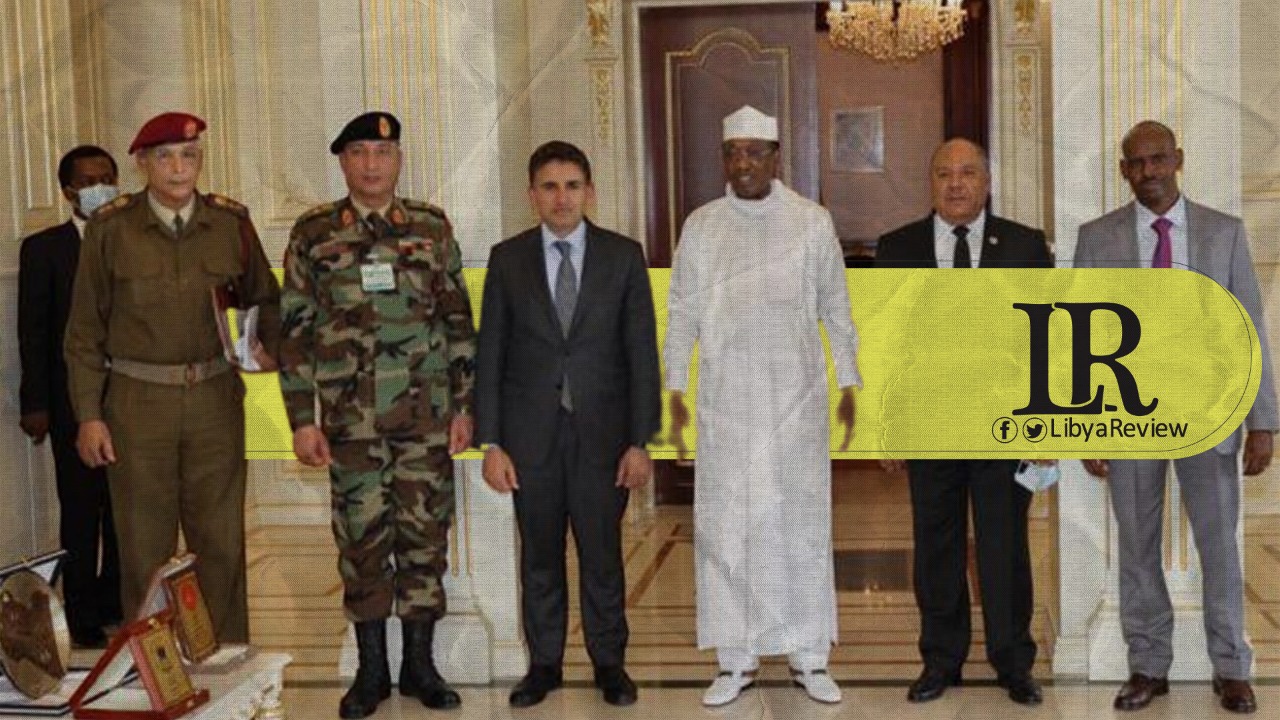 On Saturday, the Minister of Defence of the Government of National Accord (GNA), Salah El-Din Al-Namroush, paid a visit to Chad for talks with the country's President Idriss Deby. The two men discussed enhancing cooperation in protecting, securing and monitoring the Libyan-Chadian borders.
In a statement on the Ministry of Defence's official Facebook page, it mentioned that Al-Namroush's meeting with the Chadian President and his Defence and Security Minister, Mohamed Aba Ali Salah, is part of a broader range of efforts to strengthen and further develop cooperative relations with various countries.
According to the statement, the meeting touched on the mechanisms for strengthening and developing cooperation ties between Libya and Chad in an attempt to curtail illegal migration and combat terrorism.
During the meeting, President Deby stressed that the Republic of Chad supports peace, stability and security in Libya.
Libya has experienced extensive instability following the 2011 overthrow of Muammar Gaddafi, leading to two rival administrations being established in the western and eastern parts of the country. The GNA is based in the capital, Tripoli, while the Libyan National Army (LNA), led by Field Marshal Khalifa Haftar, controls large areas of the East and is supported by the eastern-based government.