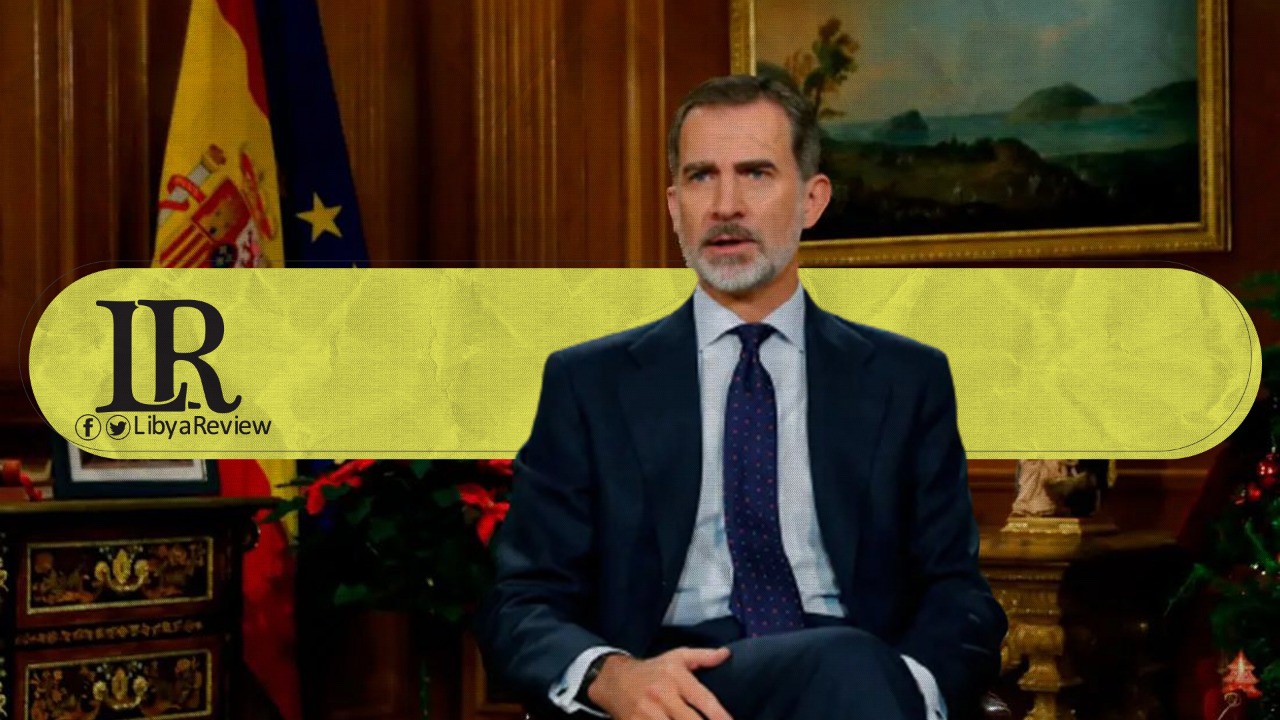 On Saturday, Spain's King Felipe VI said that the evolution of the dialogue in Libya, which is primarily being held in Morocco, gives hope of seeing a fully stable and peaceful Maghreb.
During his speech at the annual reception ceremony for the foreign diplomatic corps accredited to Spain, King Felipe VI said that, "Spain's relationship with the Maghreb countries is marked by closeness and friendship, congratulating Moroccan diplomacy for its achievements in the Libyan peace process."
He also highlighted the importance of the relationship between Spain and Morocco, two countries which "share common interests and challenges".
It is clear that Spanish diplomats are increasingly seeing Morocco as a partner in its renewed interest in the continent. The Spanish king welcomed Morocco's recent rapprochement with Israel.
King Felipe VI highlighted that the COVID-19 pandemic had been a key reason for the temporary absence of diplomatic efforts between the two countries.
Since 2015, Morocco has been at the forefront of countries advocating for a political solution in Libya, ushered by the Libyan people themselves and not by foreign intervention.
Morocco's first major achievement in facilitating negotiations between Libyans was the Skhirat Agreement, signed in December 2015. The agreement led to a ceasefire between warring parties in Libya and represented a solid framework for Libyans to negotiate a peaceful solution to their political crisis.
More recently, in 2020, as rival factions in Libya began showing their willingness to compromise and break the political deadlock, Morocco hosted a series of meetings between delegations from the High Council of State and the Libyan House of Representatives (HoR).
Between September and November 2020, Morocco hosted three sessions of the Inter-Libyan Dialogue in Bouznika, near Rabat. The meetings allowed the Libyan parties to reach agreements on several points of contention, notably the criteria and mechanisms for appointments to leadership positions in sovereign national institutions.
Tangier, in Northern Morocco, also hosted a meeting in late November, a few days after the Libyan High Council of State and the HoR agreed on the date to hold national elections. The date of the elections, December 24th, 2021, coincides with Libya's Independence Day.
The successive meetings provide a cautious but hopeful indication that the political crisis Libya has endured for several years might soon reach an end.