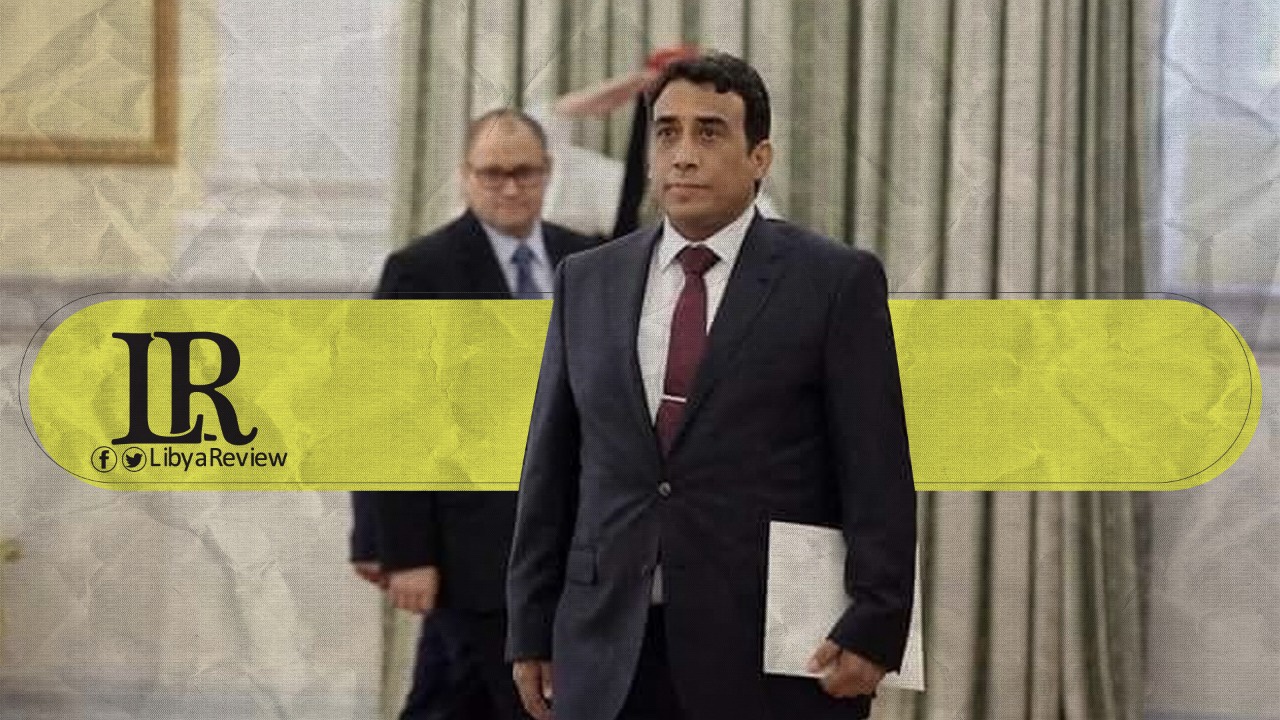 The new Head of Libyan Presidential Council, Mohamed Al-Menfi, has vowed to achieve "concrete steps" in key areas. The newly elected Head of the Transitional Government pledged to reform Libya during a very short period of time, until national elections take place on December 24th.
National Security File
Al-Menfi's approach to tackling terrorism and expelling mercenaries, the most immediate and obvious challenges facing the country, is to strengthen the Libyan security forces and pressure states that support mercenaries to expel them from the country.
Al-Menfi said he will support the Joint Military Committee (JMC) 5+5 under the umbrella of the United Nations (UN).
He believes that it is necessary to combat illegal immigration in line with human rights and international law, in cooperation with the relevant international organizations. He will also work on developing short-term and long-term plans to manage security issues in the country.
Al-Menfi's program includes reorganizing the security directorates in the governorates and supporting the army and police in building security and military institutions.
December 2021 Elections
The newly elected Head of the Transitional Government pledged a smooth transition of power and vowed to hand over power to the President to be elected in December.
He said that he will support the High Electoral Commission with logistical and material requirements to enable it to hold the elections on the date agreed upon in December 2021.
He will also support civil society institutions to conduct courses in voter education and monitoring the upcoming elections.
National Reconciliation
Al-Menfi said that he would lay the foundation for a "real" national reconciliation project, with the participation of the Libyan people.
The national reconciliation program includes compensation for those affected by the conflict, the facilitation of the return of displaced peoples, as well as the provision of the appropriate climate and sufficient financial and logistical resources.
Supporting Provinces and Municipalities
Al-Menfi affirmed the need to distribute the budget to the provinces according to demographic and geographical criteria. He also stressed the need for holding municipal council elections for those whose term has expired. At this time, Libya is divided into three regions, the East, West and South.
Economic Reforms
Al-Menfi pledged to support the Central Bank in setting up the country's monetary policy and strengthening the purchasing power of the Libyan dinar.
He also promised to set a minimum wage, fight inflation, and create a mechanism to reduce public debt.
Al-Menfi's economic program includes addressing the imbalance resulting from the disparity in salaries among members of the Libyan society and supporting low-income brackets.
He also stressed the need to preserve Libya's investments at home and abroad, and to fully harness them to support the Libyan economy. He also reiterated the need to support the agreement to unify the Petroleum Facilities Guard (PFG), in a way that contributes to the continuity of oil production.