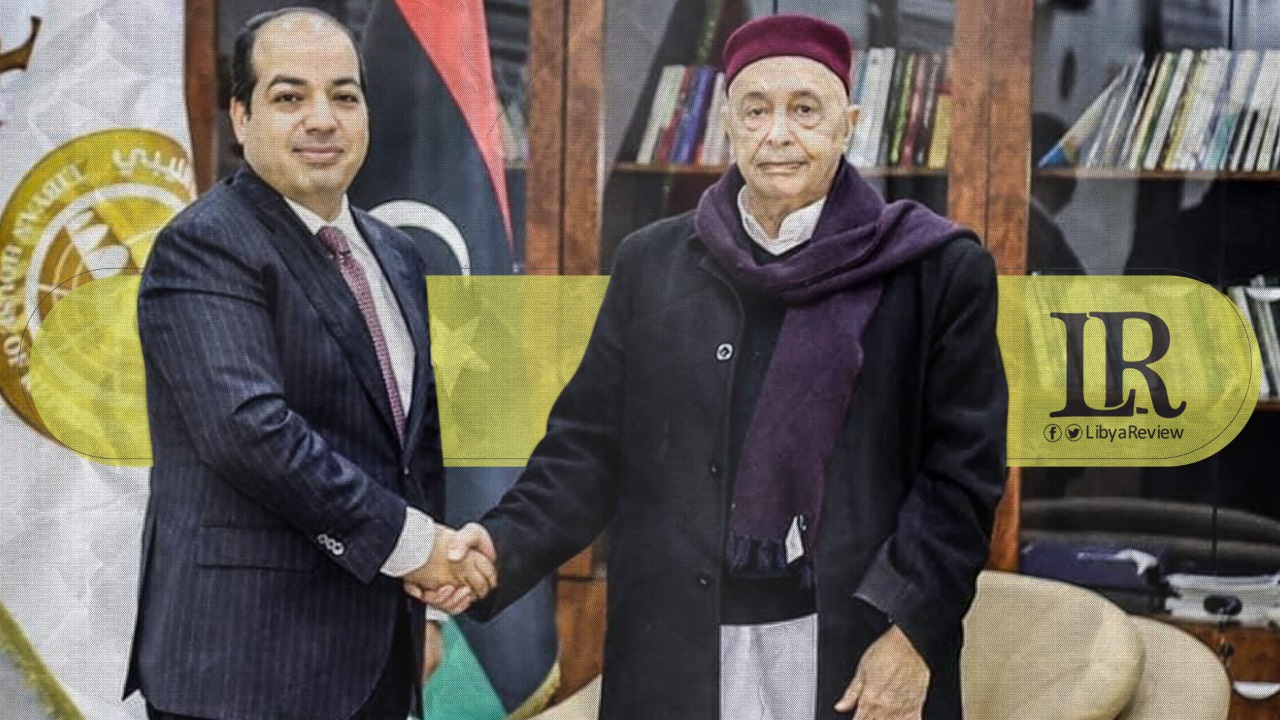 On Saturday, the Deputy Head of the Government of National Accord (GNA), Ahmed Maiteeq, and President of the Libyan House of Representatives (HoR), Ageela Saleh, held a meeting to discuss ways of approving a unified budget and ending the state of financial division.
In a post on his Facebook official account, Maiteeq explained that the meeting was an important step in paving the way for the upcoming government to assume its duties with a unified budget and unified institutions."
They discussed the latest developments in Libya, in light of the progress made in the three-track dialogue process, especially concerning the outcome of the Libyan Political Dialogue Forum (LPDF).
Maiteeq and Finance Minister, Faraj Boumtari arrived in the eastern city of Al-Bayda on Saturday to participate in the approval ceremony of a unified budget for Libya, Maiteeq posted on his Facebook account.
On the 8th of February, the United Nations Support Mission in Libya (UNSMIL) announced that rival Libyan parties agreed on a two-month unified national budget "to allow for the newly formed unified executive to decide on the full budget for 2021".
"This is the first time since 2014, Libya has one unified national budget," UNSMIL said at the time. The mission did not provide figures for revenue and expenditures in the interim budget.
On February 5th, during UN-brokered talks in Geneva, Libya's rival political groups agreed to form an interim unity government to lead the country to elections this December.