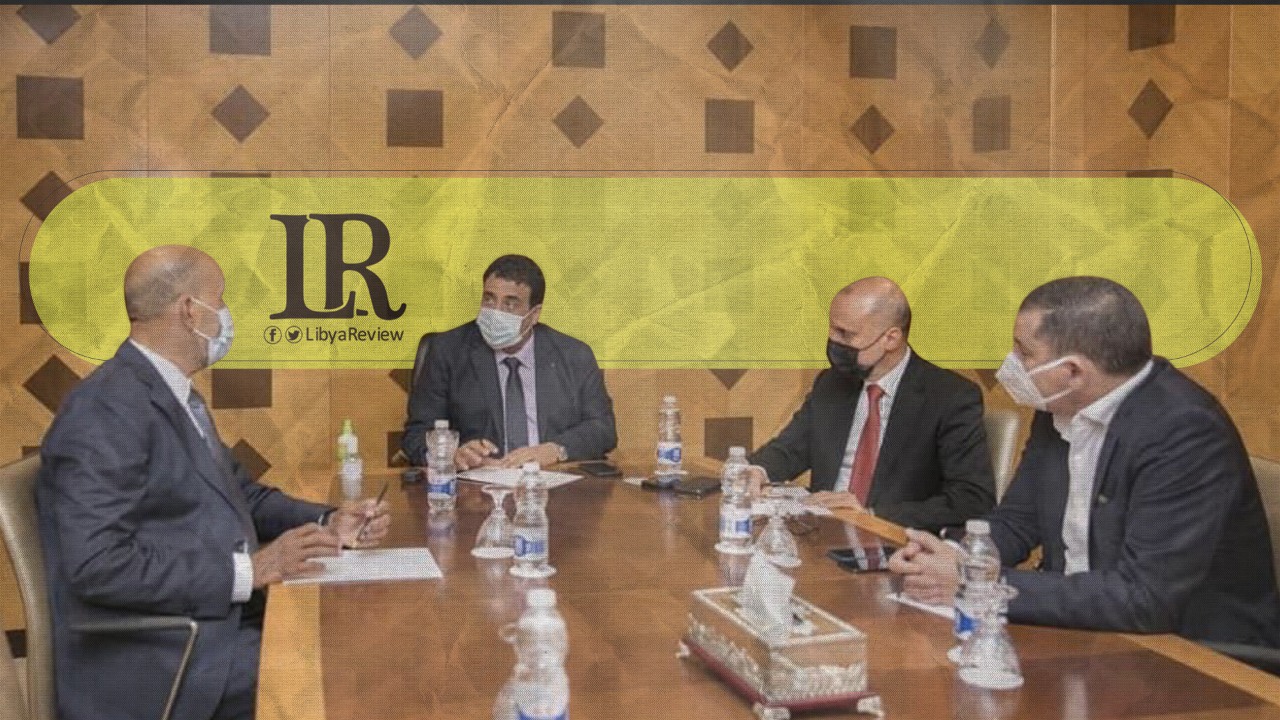 On Sunday, the newly elected Libyan Prime Minister, Abdulhamid Dbaiba, and Head of the Presidential Council, Mohamed Al-Mnifi, held a meeting with members of the 5+5 Joint Military Commission (JMC) to discuss arrangements for the crucial vote of confidence session. This session is scheduled to be held by the House of Representatives (HoR) in the coming days.
During the talks, they discussed the possibility of holding the parliamentary voting session in the city of Sirte that has recently hosted military talks between the JMC members.
In a related context today, Al-Mnifi chaired the first meeting of Libya's Presidential Council in Libyan capital Tripoli.
Libyan Prime Minister Dbaiba, accompanied by members of the Council, Abdullah Al-Lafi and Musa Al-Koni, attended the meeting.
Members of the Libyan HoR will hold a session next Monday and Tuesday, with the aim of giving confidence to the interim government and electing a new parliament speaker.
In a statement issued last week, the Members of Parliament said that they are in contact with the JMC 5+5 to determine the exact location of the meeting. The session will be held in the city of Sirte or Sabratha.
Meanwhile, authorities in the central city of Sirte announced that the necessary arrangements are underway to hold a parliamentary meeting in the coming days.