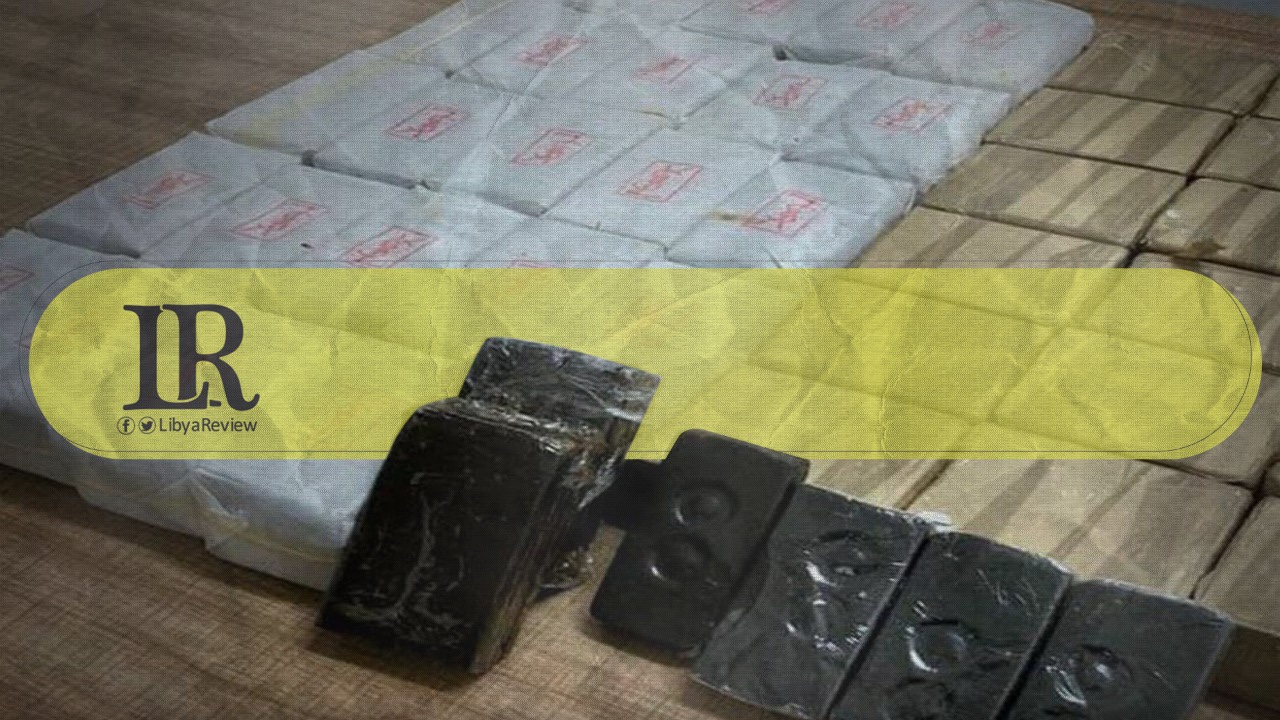 On Monday, the Ministry of Interior of the Government of National Accord (GNA) announced the arrest of a Libyan national in the city of Ajaylat who was selling hashish.
The Ministry clarified that after the investigation office of the General Administration for Combating Narcotic Drugs and Psychotropic Substances received information regarding the sale, a team was immediately formed to investigate and collect information.
After confirming the information, he was seized in possession of 2 kg of the drugs, and upon interrogation, he admitted that there was a larger quantity in his house, estimated at about 41 kg of hashish.
Immediately, the police raided the house and the remaining quantity was seized.