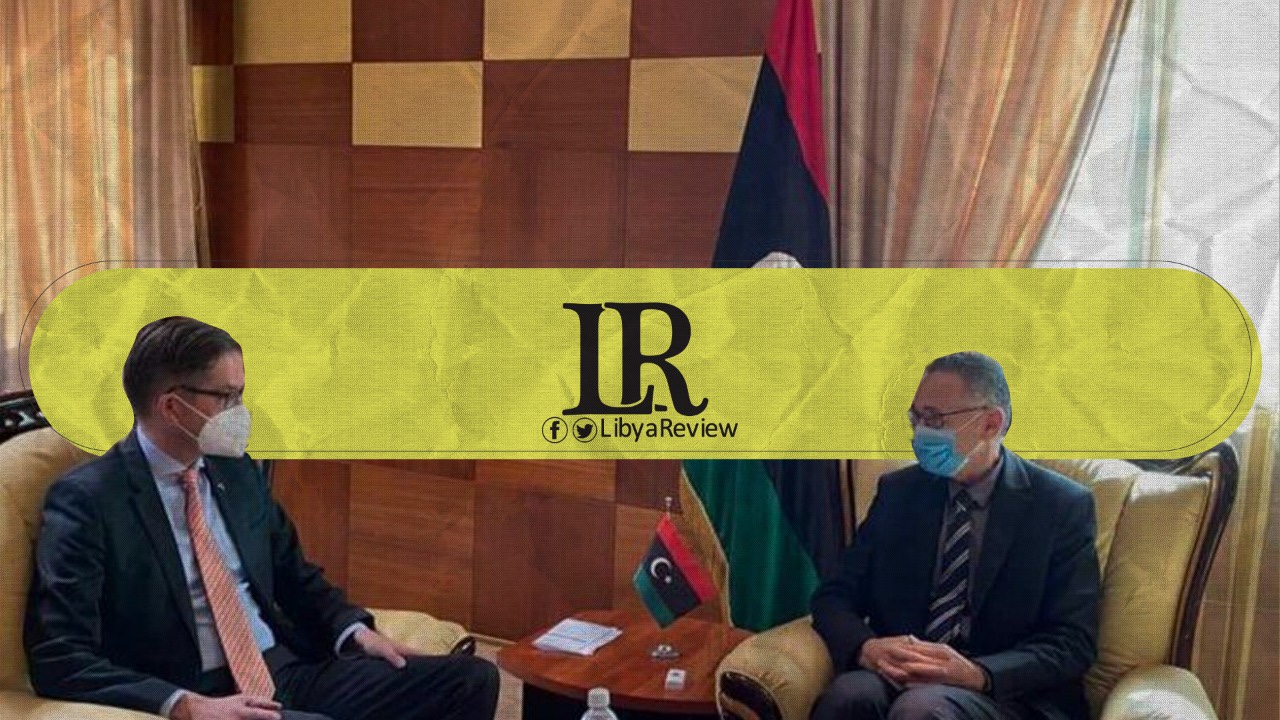 On Sunday, Economy Minister of the Government of National Unity (GNU), Mohamed Al-Hawaij held a meeting with the German Ambassador to Libya, Oliver Owcza. They discussed cooperation between Libya and Germany in a number of fields, especially solar energy generation.
The two sides stressed the importance of activating bilateral cooperation, emphasising the need for German companies to return and help build security, economic, and political stability in Libya.
"Highly constructive exchange with Minister Mohamed El Hwej on which economic model Libya will pursue, how the climate for private initiative can be improved, and how Germany-Libya cooperation can be strengthened," Owcza tweeted on Monday.
On Thursday, the Foreign Ministers of Germany, France, and Italy arrived in Tripoli, in a bid to show greater support to the newly appointed Libyan government.
German Foreign Minister, Heiko Maas said the visit aims to prove the EU determination to stand by the GNU, indicating that Berlin will monitor the arms embargo on all parties in Libya. Maas stressed that the withdrawal of foreign forces and mercenaries from Libya is a prerequisite for preparing for the upcoming elections, saying: "We are now reaping the fruits of the Berlin track, and the credit belongs to the Libyans."