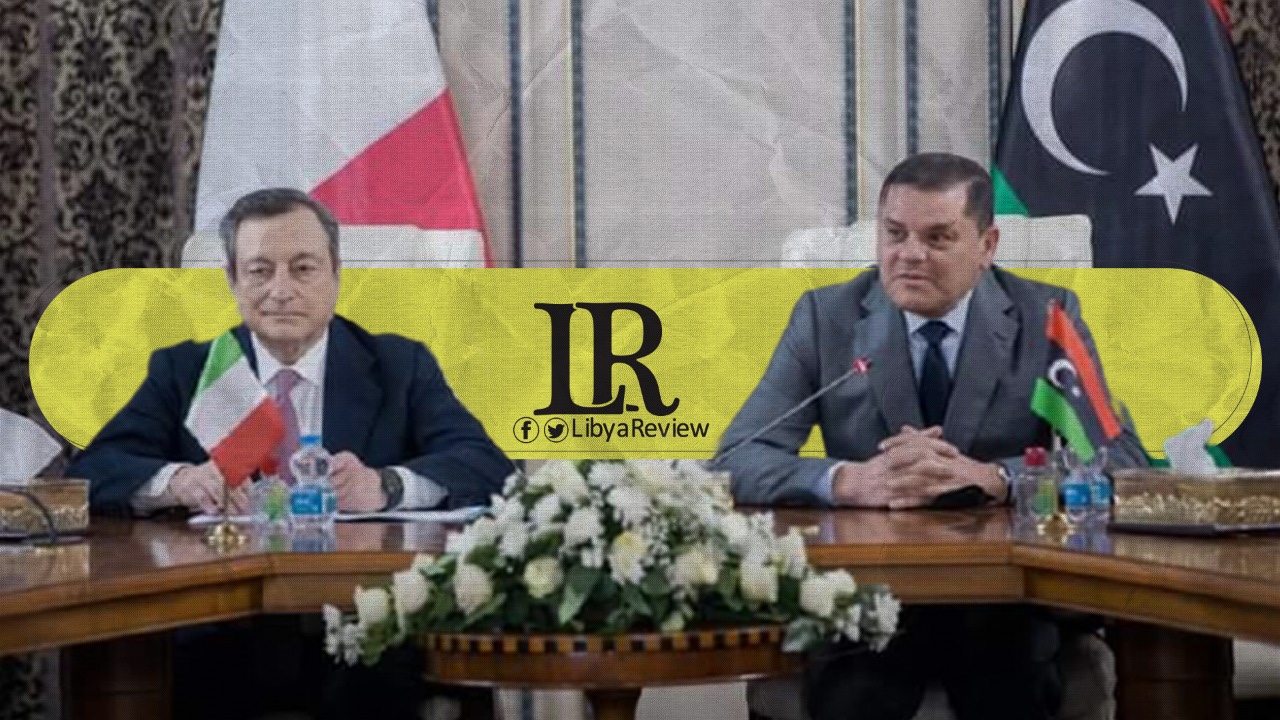 On Tuesday, Italian Prime Minister Mario Draghi arrived in the Libyan capital Tripoli, where he met with his Libyan counterpart Abdel-Hamid Dbaiba. The two leaders held a joint press conference at the Libyan Cabinet.
Draghi said that his visit to Tripoli reflects the importance of the historical relationship between Italy and Libya. He added that he discussed with Dbaiba several issues, including security, healthcare, and business opportunities.
He added that the meeting also touched on the issue of unpaid debts with Libya, expressing that Italian cultural centers will work to attract more Libyan students to study in Italy.
Draghi affirmed that Italy and Libya share a common desire to resume and strengthen their partnership, while respecting the "full sovereignty" of Libya.
Dbaiba valued Italy's support for Libya's stability, "as it is the only country whose embassy continued to operate from Tripoli despite all the challenges. We are looking forward to opening Italian airspace to Libyan aviation and activating the customs agreement."
"We discussed facilitating the granting of visas to Libyans, especially for students, medical patients, and businessmen. As well as easing the residency procedures for the Libyan community there, including banking transactions," Dbaiba added.
"We expect increased cooperation between us in the field of energy and electricity, as the friendship treaty previously included important discussions with Eni Oil Company," he concluded.