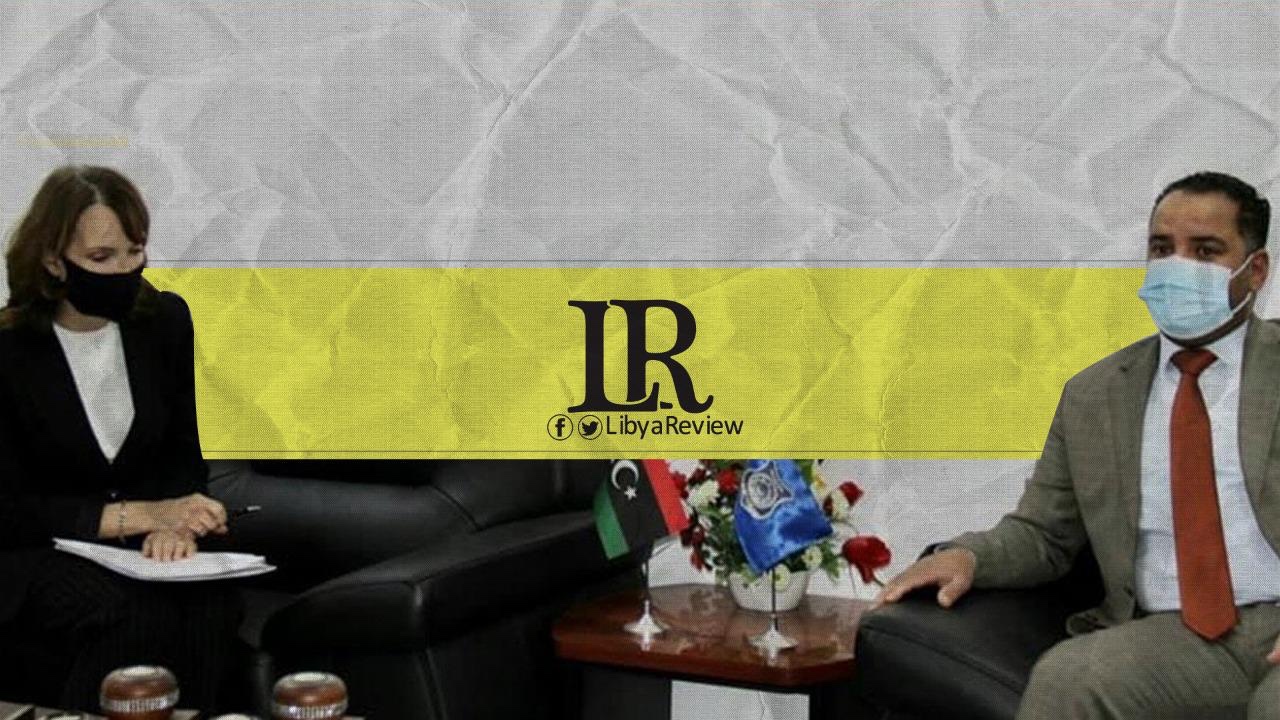 On Thursday, the Undersecretary of the Libyan Interior Ministry for Illegal Immigration Affairs, Mohamed Al-Shaibani held a meeting with Georgette Gagnon, the Resident Representative and Coordinator of Humanitarian Affairs at the United Nations Support Mission in Libya (UNSMIL).
During the meeting, cooperation and support provided by UNSMIL and EU members to the Ministry were discussed, according to a media statement.
Al-Shaibani and Gagnon also agreed to develop a strategic plan to overcome obstacles and difficulties facing the work of agencies and departments combating illegal immigration, with international organizations.
In 2021, 4,129 migrants who attempted to cross the Mediterranean were rescued and returned to Libya, according to the International Organization for Migration (IOM).
The agency continues to help repatriate these migrants, many of whom are stranded in overcrowded reception centers, via its Voluntary Humanitarian Return program. This is part of the larger EU-IOM Joint Initiative for Migrant Protection and Reintegration.
In 2020, 11,891 migrants were rescued and returned to Libya, while 381 migrants drowned and 597 others were reported missing on the central Mediterranean route, according to the IOM.
Due to the insecurity and chaos in Libya, thousands of migrants, primarily Africans choose to cross the Mediterranean towards Europe.