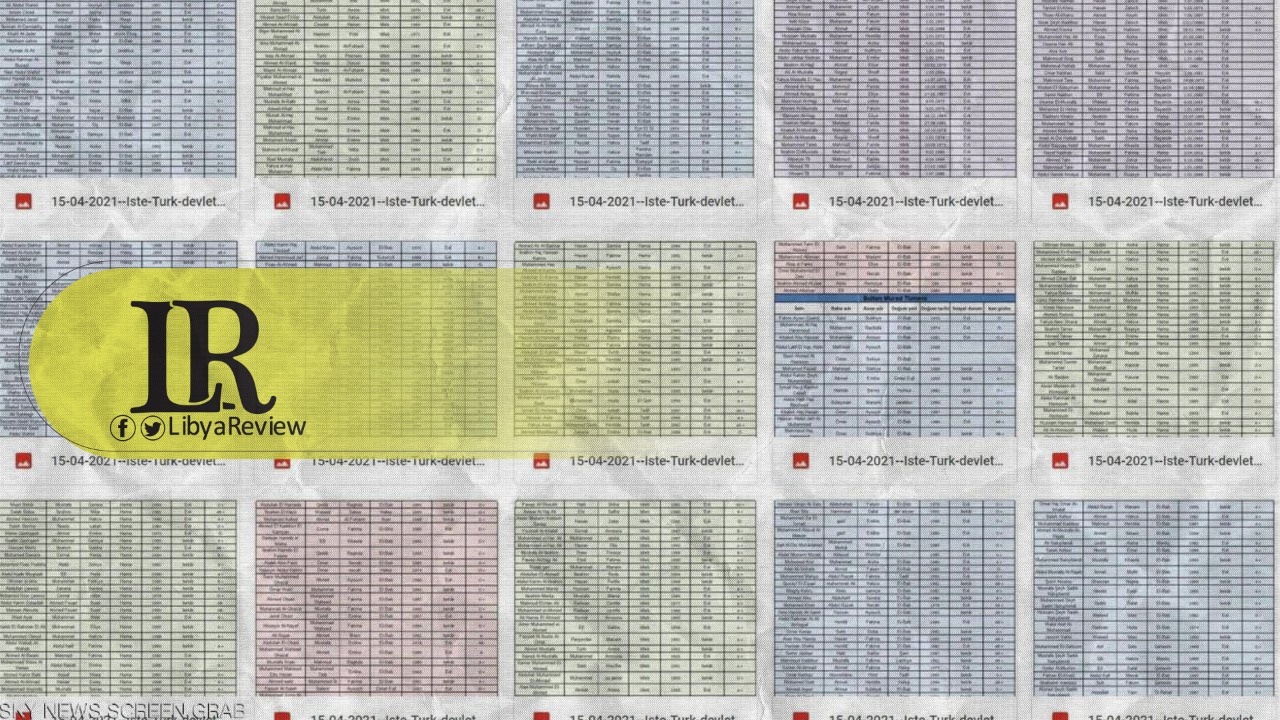 Leaked documents revealed that there are 11,609 Turkish-backed Syrian mercenaries still present in Libya. This in light of a brokered-ceasefire agreement signed by the warring-factions last October which stipulates the withdrawal all foreign fighters from the North African country.
The documents, obtained by Sky News Arabia, revealed that Turkey withdrew only 1,226 mercenaries out of 12,835 who were sent from Syria. These mercenaries are members of the so-called Syrian National Army (SNA) formed by Turkey.
The leaked documents noted that Suleiman Shah of the Sultan Murad Brigade sent 1,910 members to Libya. 126 of them entered Turkey through the Kilis border gate with Syria, and from there they were sent to Libya.
The Hamzat Division consists of 1810 Syrian fighters in Libya, Sky News said. A group of 40 militants from the Hamzat Division crossed into Turkey through the Kilis border gate on July 25th, 2020 and was sent to Libya after 12 days of training in Turkey. Another group of 75 fighters was sent to Turkey on February 23rd, 2021, and another group of 35 was sent to Turkey on March 14th, 2021.
The documents revealed that 150 fighters of the Syria's Mu'tasim Billah Brigade were transferred to Turkey on June 22nd, 2020, after a week of training, after which they were transferred to Libya. Sky News added that the leaks revealed the arrival of 430 fighters from the Soqour Al-Shamal Brigade.
The documents also indicated that 150 Syrian mercenaries of the 9th Division were sent to Turkey, as well as 978 from Al-Majid Corps, and 1,170 from the Al-Mu'tasim Division.
The documents also revealed that Ankara sent 790 Syrian mercenaries to Libya from the Al-Rahman Legion, 600 from Ahrar Al-Sharqi, 585 from the Islam Army, 400 from the Al-Waqqas 400 Brigade, 350 from the Samarkand Brigade, 365 Al-Sham Corps 365, and 80 from Hayat Tahrir al-Sham, and 113th of the Fouje, and 1,200 of the Suleiman Shah Division.
Earlier, the Syrian Observatory for Human Rights (SOHR) reported that Turkey transferred more than 18,000 mercenaries from Syria to western Libya, among them former fighters of the Islamic State (ISIS) and Al-Qaeda.