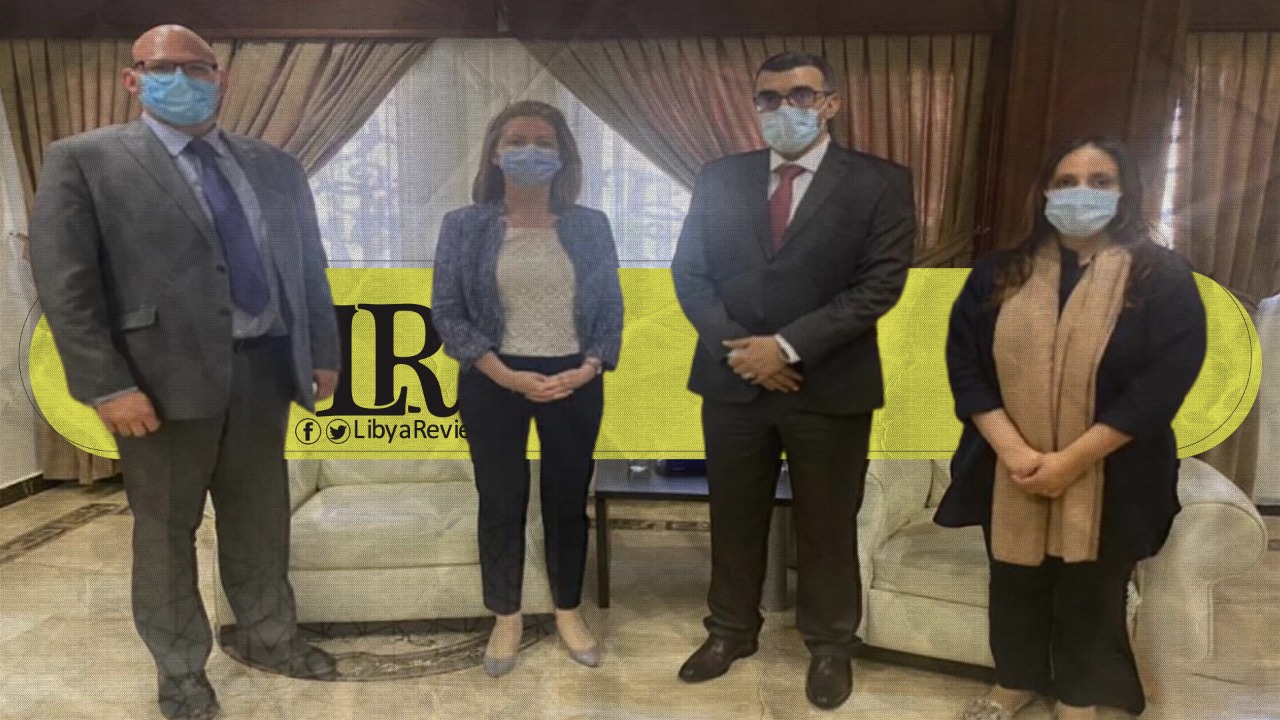 On Saturday, Badr El-Din Al-Toumi, Libya's Minister of Local Government of the Government of National Unity (GNU) discussed ways to enhance cooperation in the areas of local administration services with Kate English, the Charge d'Affaires of the British Embassy in Libya.
The meeting was held at the Ministry of Local Government to discuss local administration, benefiting from the expertise of the United Kingdom (UK) in fields and disciplines, whether it pertain to participation or technical support.
In another context, the Ministry of Local Government in the GNU requested the mayors of municipalities provide it with reports on the opening of local revenue accounts.
A statement published by the HAKOMITNA affiliated with the GNU said that the Ministry, in its first periodic book, called on the municipalities to complete the procedures for opening revenue accounts in implementation of the provisions of the law and regulations. This aims to enable municipalities to collect their local resources.
Last Wednesday, the Libyan Minister of Higher Education and Scientific Research, Dr. Omran Al-Qeeb, held a meeting with the Chargé d'Affairs of the UK's embassy in Libya, Kate English, and her delegation at the Ministry's headquarters in Tripoli.
In a statement, the Higher Education Ministry said that Al-Qeeb and the British Embassy's Chargé d'affaires discussed ways of enhancing cooperation between the two amicable countries in the field of higher education and scientific research.