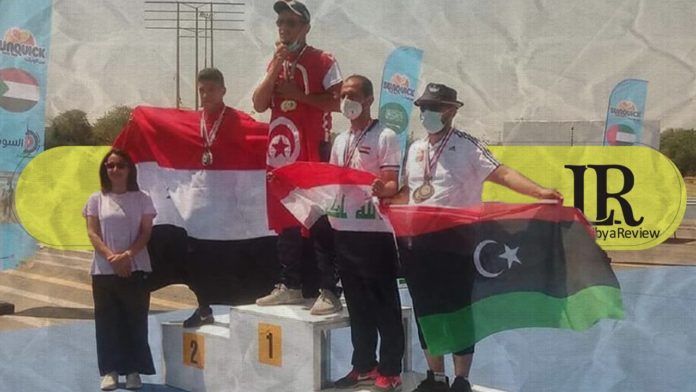 On Sunday, Iraqi archer, Rami Sabri Shneiba, won two bronze medals at the Archery Arab Cup Final held in Baghdad.
Shneiba was close to win the gold medal, had it not been for losing 6-4 in his game against the Tunisian archer who qualified for the Tokyo Olympics.
This achievement will help place Libya in a distinguished spot in the Arab ranking, as the championship is on the international association's agenda.
The archery events at the 2020 Summer Olympics in Tokyo are scheduled to take place in Yumenoshima Park. Currently five events are planned. The 2020 Olympics was postponed to 2021 due to the COVID-19 pandemic.
Archery had its debut at the 1900 Summer Olympics and has been played in 16 Olympiads. Eighty-four nations have competed in the Olympic archery events, with France appearing the most often at 31 times. The most noticeable trend has been the excellence of South Korean archers, who won 23 out of 34 gold medals in events since 1984. It is governed by the World Archery Federation (WA; formerly FITA).