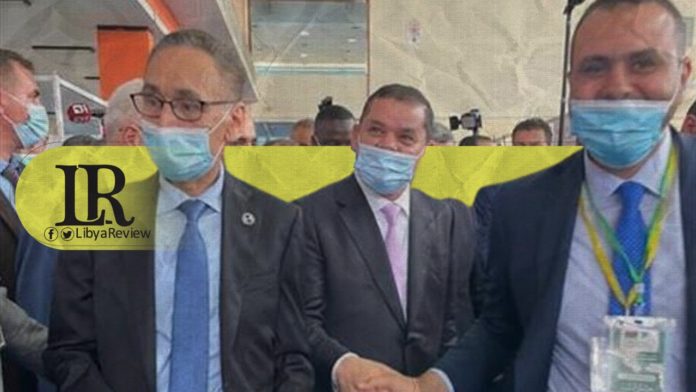 On Sunday, Libyan Prime Minister Abdel-Hamid Dbaiba and his Algerian counterpart, Abdel-Aziz Djerad inaugurated the Algerian-Libyan Economic Forum, in the capital, Algiers.
Dbaiba inspected the exhibition, which will be held until Monday, and was briefed on the products and services provided by Libyan and Algerian companies, according to the Libyan Ministry of Economy and Trade's statement.
The statement pointed out that the exhibition comes within the framework of enhancing bilateral trade, supporting local products, and foreign markets opportunities for them.
On Saturday, Dbaiba and his accompanied ministerial delegation arrived in Algeria for a two-day visit for business talks.
The Algerian Foreign Minister, Sabri Boukadoum said Algiers supports Libyan efforts to hold free and fair elections.
Boukadoum also expressed Algeria's support for the efforts made by the Libyan authorities to restore political and security stability, achieve national reconciliation, and unify state institutions.