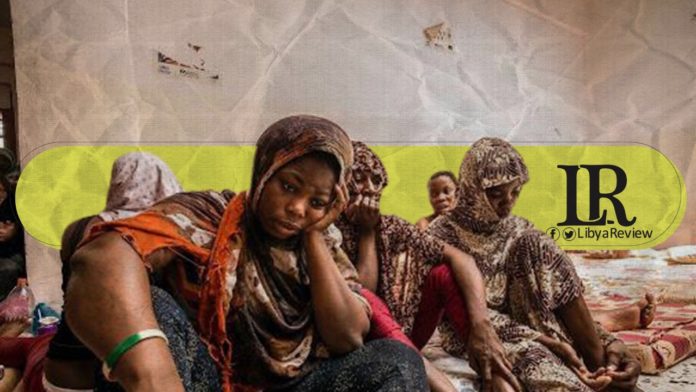 At the Zawiya migrant detention center in Tripoli, which is officially known as the "Vulnerable Group Shelter", two of the detained female asylum seekers attempted to commit suicide. They were subsequently transferred to a hospital by international organizations and were returned to the detention center again, according to the Libyan Crimes Watch (LCW).
In its report, it added that sources from within the center revealed that one of the guards working the evening shifts forced young girls to have sex in exchange for the use of the bathroom, or even food.
"We hold the Ministry of the Interior fully responsible for the fate of these girls. We call on the judicial and legislative authorities to prevent the detention of women without the presence of female guards inside the centers," the report read.
The LCW also called on the Fact-Finding Mission on Libya to urgently inspect these prisons and detention centers, and to work on the immediate release of all women and children unconditionally.
In 2021, at least 10,300 migrants were returned to Libya by the coast guard, according to a report published by the UN Human Rights office this week.
The report accuses the coast guard of a pattern of "reckless and violent behaviour, including firing at or near migrant vessels, colliding with them, physical violence against migrants and the use of threatening or racist language."
Abdul, a 25-year-old Sudanese migrant who had made four separate attempts to flee Libya by boat, described authorities in Libya as having no humanity. "They don't care if you live or die," he said in an interview in the UN report.
The Libyan Coast Guard had rammed Abdul's boat causing it to capsize, he said, adding that all 42 survivors were then forced back to Libya.
Abdul's testimony in the report continues: "I was beaten by the guards and only received food once each day. Finally, after 25 days, we managed to escape. My leg was broken. Several others were shot by the guards, and died."