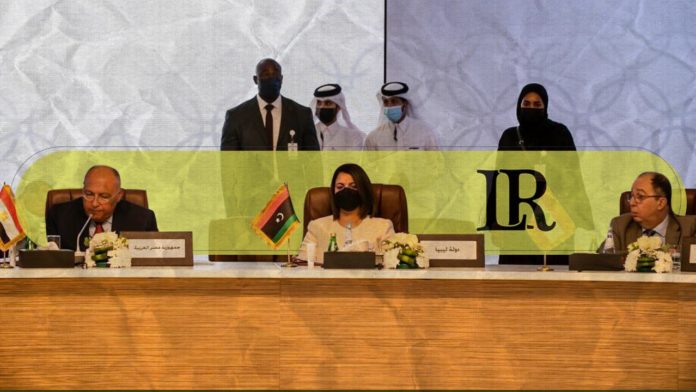 On Tuesday, Libya's Minister of Foreign Affairs, Najla Al-Mangoush took part in the ministerial level extraordinary consultative meeting of the Arab League, which was held in Qatar.
During her speech, Al-Mangoush reviewed an initiative aimed at maintaining stability in Libya, which will be presented during the Berlin II Conference, scheduled for 23 June. The minister also explained that the initiative is based on ensuring the full implementation of the ceasefire agreement, and set a clear and practical timetable for the exit of mercenaries and foreign forces from Libya. In addition to reopening the coastal road, and unifying the military and other sovereign institutions.
"Libya now has a unified executive authority that endeavours to promote peace, overcome differences through dialogue, and prepare for the upcoming elections," she said.
Al-Mangoush stressed that a successful peace settlement faces "big challenges", but she affirmed that the current government is "determined to fully implement the outcomes of the Libyan Political Dialogue Forum (LPDF), and bring Libya to safety."
The FM explained that the government's priorities include "imposing national sovereignty over the entire country, removing all foreign forces and mercenaries, and achieving national reconciliation."
She also highlighted the Presidential Council's decision to establish the High Commission for National Reconciliation and community dialogues across Libyan society, in order to develop scenarios to ensure the success of the Commission's work.