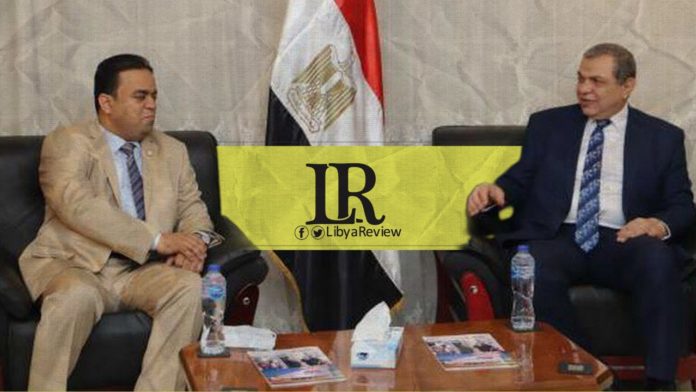 Egyptian labour and the future of reconstruction in Libya were of interest to the Libyan side, represented by the Minister of Labour and Rehabilitation, Ali al-Abdel al-Rida, and the Egyptian Minister of Manpower and Immigration, Mohamed Saafan.
The issue of Egyptian labour, according to an analysis published by Sky News, is the cornerstone of the process of rebuilding Libya after the relative stability experienced. The analysis noted the activation of the memorandum of understanding signed by the two sides concerns organizing and facilitating the transfer of labour and setting up mechanisms to attract labour to work in the reconstruction of Libya.
The website quoted an official source in the Egyptian Ministry of Labour saying that there are points being discussed with the Libyan side, related to guarantees that companies participating in Libyan projects and Egyptian labor will receive. The source added that the two countries are also discussing protection mechanisms and insurance against risks.
The source revealed that there are advantages that the Libyan government will grant to Egyptian workers, including facilitating the transfer of funds through the Central Bank of Egypt (CBE) and the provision of social security and health insurance, and other facilities.
The Vice-President of the Egyptian Workers' Union, Magdy El-Badawy, indicated that the economic returns resulting from the agreement between Egypt and Libya will have two positive paths. The first of which is reducing unemployment rates in Egypt, and the second is increasing foreign exchange rates resulting from transfers of Egyptians working in Libya to the state treasury.
Sky News also quoted an Egyptian government source as saying that the Libyan side has a great desire to rely on Egyptian labour in major projects in Libya soon. Especially since there is reassurance for Egyptian labour in terms of not affecting national security or demographic structure.