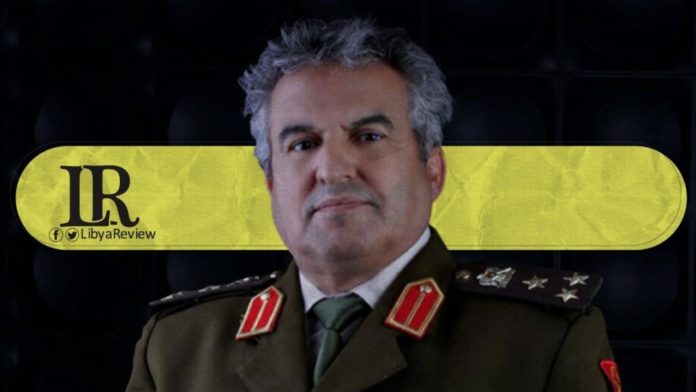 The Director of the Moral Guidance Department of the Libyan National Army (LNA), Major General Khaled Al-Mahjoub, confirmed that the countries interfering in the Libyan file are obstructing the removal of mercenaries and foreign forces from Libya because of their conflicting interests.
In press statements, Al-Mahjoub said that the Libyans, as well as the international community, are betting on the Berlin Conference II, which will be held on June 23rd. They hope the conference will make progress on the issue of mercenaries and foreign forces, finding solutions to it and reaching consensus around it.
The presence of mercenaries and foreign forces in Libya still raises internal and external disputes. Their presence has become a real obstacle facing the work of the government and a stumbling block to national reconciliation and the launch of a national dialogue. It has also become a concern for neighboring countries because of the danger of armed fighters infiltrating their national security.
The United Nations (UN) said that the composition of armed groups and mercenaries in Libya is complex. It noted that the process of withdrawing foreign fighters from Libya needs international coordination.
The African Union (AU) stressed the need for the withdrawal of mercenaries from Libya to be organized so as not to affect neighboring countries.
In the same context, the Sudanese Ministry of Foreign Affairs, called for returning mercenaries in Libya to their countries with their weapons, as they threaten the region.