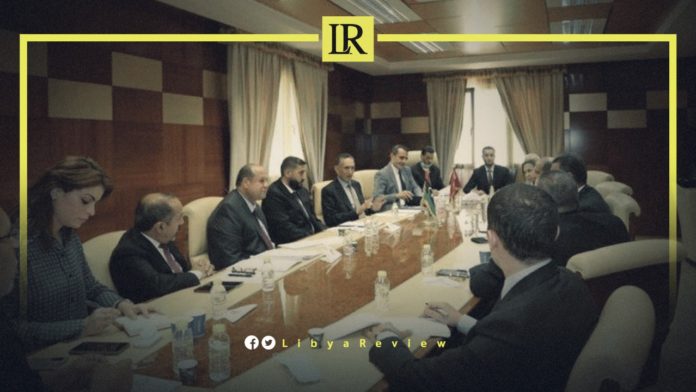 On Wednesday, Minister of Economy and Trade of the Government of National Unity (GNU), Mohamed Al-Hawij, met with the Tunisian Minister of Trade and Export Development, Mohamed Boussaid.
During the meeting, they discussed the mechanisms of bilateral cooperation in enhancing and raising the level of trade exchange. The two sides also discussed developing border areas, and activating transit trade.
The meeting touched on the obstacles and difficulties facing businessmen in both countries, where they pledged to work on overcoming all issues, and work on contributing to the flow of goods between the two countries.
On Tuesday, the Libyan Industry Minister, Ahmed Abu Hissa said that the Tunisian-Libyan partnerships launched during the various events and economic cooperation programs aim to not only boost bilateral trade, but also develop industries likely to conquer African markets.
During his visit to one of the Tunisian stands at the 4th Libya Construction Expo held in Tripoli, from 28 June to 1 July 2021, Abu Hissa announced the launch of preparations for the organisation of an exhibition of Libyan industries in Tunisia, in August 2021.
He explained that during his last visit to Tunisia, he had learned about the value of Tunisian industries, as well as their competitiveness at the internal and external levels.
"We have the ambition to transfer this experience to Libya, a country that needs to develop and rebuild, especially in the regions destroyed by the war. Hence the need to establish a partnership with Tunisia, known for its industries and the quality of its products which enjoys an important place with the Libyan consumer."