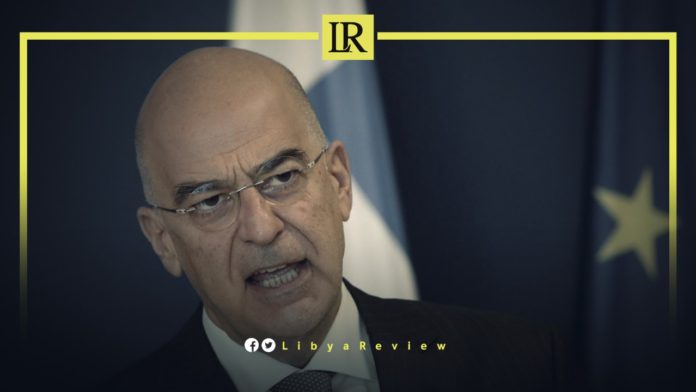 Greek Foreign Minister, Nikos Dendias said that Athens will do everything it can to help Libya remove mercenaries and foreign forces from the country.
During his meeting with Libyan Parliament Speaker, Ageela Saleh, in Athens on Friday, the Greek Foreign Minister called for removing all foreign troops and mercenaries from Libya, allowing general elections to be safely held in the country.
"What is needed is to allow the Libyan people to express their sovereign will in the elections, and for that to happen, all foreign troops and mercenaries must leave Libya. Greece will do everything it can to assist in this direction," Dendias told Saleh during the meeting on Friday, according to the Greek Foreign Ministry's statement.
Dendias appreciated Saleh's position, "which paves the way for the holding of fair and free elections in Libya," as well as hailing his "firm stance in favour of the withdrawal of all foreign troops and mercenaries from Libya."
The Chairman of the Standing Committee on National Defence and Foreign Affairs, Kostas Gkioulekas, and the Ministry of Foreign Affairs Special Envoy for Libya, Ambassador Lazaris, also attended the meeting.
Saleh stressed the need to have direct presidential elections, in order to unify state institutions, military institutions, and conduct reconciliation among Libyans.