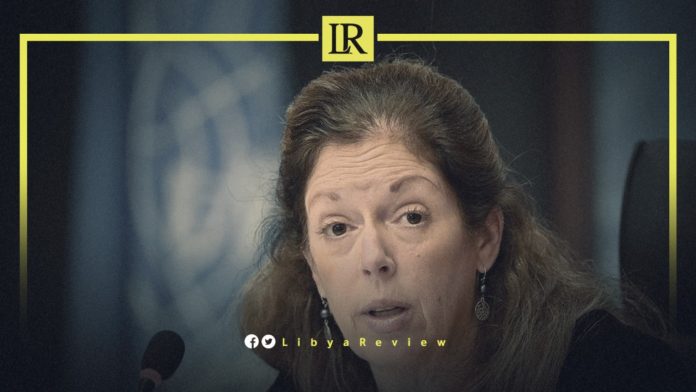 On Sunday, the former United Nations Envoy for Libya, Stephanie Williams, praised the role of Libyan women in the Libyan Political Dialogue Forum (LPDF) held in Geneva.
"It is great to see that the women's bloc in the LPDF continues to take leadership… and call for the required change, justice, accountability and reconciliation in Libya," Williams tweeted.
Williams stressed that the voices of female members of LPDF should be raised, not silenced. "They are an integral part of a broader movement across the region challenging the old, corrupt, reactionary dinosaurs," she added
"Without you, the solution would not have been presented one iota. Don't let them assassinate hope now," Williams concluded.
On Friday, the LPDF members in Geneva failed to reach a consensus on the constitutional basis for holding the upcoming general elections in Libya.
The United Nation Support Mission in Libya (UNSMIL) said the people of Libya will certainly feel let down as they still aspire to the opportunity to exercise their democratic rights in presidential and parliamentary elections on the 24th of December.
"Proposals that do not make the elections feasible and possible to hold elections on 24th of December will not be entertained. The failure to reach an agreement in Geneva does not bode well for the credibility and relevance of the LPDF," UNSMIL added in a statement.
On his part, the United States Special Envoy for Libya said several LPDF members appeared to be trying to insert "poison pills" that will ensure elections will not happen – either by prolonging the constitutional process or by creating new conditions that must be met for elections to occur.
"Some of these individuals claim to be working on behalf of political leaders who have given the United States clear assurances that they support elections on December 24th," Norland added.