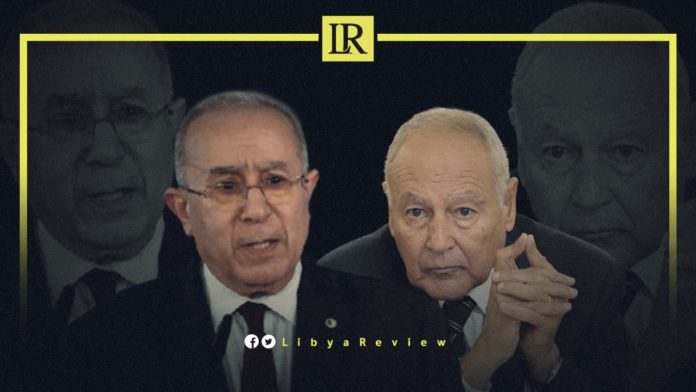 The Secretary-General of the Arab League, Ahmed Aboul Gheit held a telephone call with Algeria's new Foreign Minister, Ramtane Lamamra to discuss a number of important issues in the Arab world, including the Libyan crisis, the Grand Ethiopian Renaissance Dam (GERD), as well as the Palestinian issue.
During the call, Aboul Gheit congratulated Lamamra on assuming the position of the Foreign Minister, and expressed his appreciation for the extensive experience that Lamamra has in the field of bilateral and multilateral diplomatic work. He reiterated his confidence that Lamamra will represent a great addition to both Algerian, and Arab diplomacy.
Earlier this month, the Arab League stressed the need for all Libyan parties to show a spirit of consensus in order to overcome the current obstacles, in preparation for holding the December elections on time.
It called on all sides not to waste the available opportunity through which the Libyan people will be able to achieve stability, and to find a way to reach a peaceful settlement.