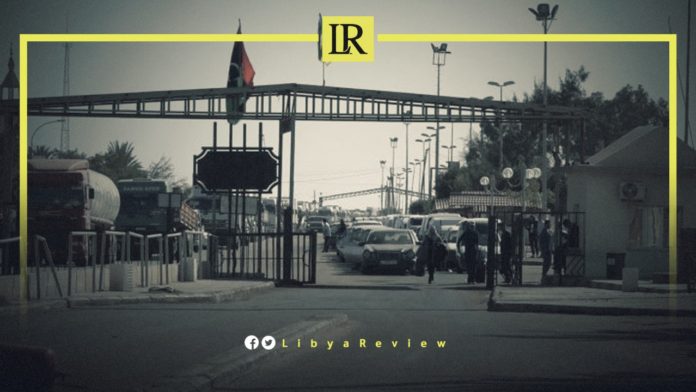 The Director of the International Health Department at the Ras Ajdir border crossing, Mukhtar Al-Mansoori, revealed that the border crossing is closed to traffic. He noted that traffic has almost stopped, as only Libyans stranded in Tunisia are allowed to enter and humanitarian cases are allowed to exit.
In press statements, Al-Mansoori added that the commercial movement is suspended at the Ras Ajdir border crossing.
He said that the number of cars that have entered so far range between 20 and 30, while the total number since the crossing was closed due to the COVID-19 pandemic reached more than 5,000 cars.
Al-Mansoori indicated that they conducted COVID-19 tests for all those coming from Tunisia, noting that COVID-19 infections were recorded, despite the provision of negative result certificates.
He explained that they contacted the relevant authorities to follow up on the conditions of the infected people and those who need self-isolation at home or an isolation centre.
Notably, people lined up outside a COVID-19 vaccination centre in Tripoli as cases of the disease began to climb in the country.
Libya kicked off its vaccination campaign in April after delays caused by the presence of rival administrations.
With neighboring Tunisia seeing infections that have caused the collapse of its health system, concern has grown in Libya.