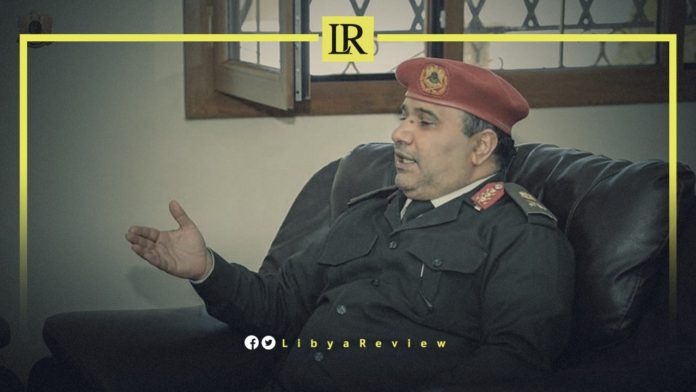 A member of the 5 + 5 Joint Military Committee (JMC) and Director of the Office of the Commander-in-Chief of the Libyan National Army (LNA), Lieutenant-General Khairi Al-Tamimi, confirmed that the meetings held in Moscow between the delegation of the LNA General Command and Russian officials were fruitful.
Last week, the Commander-in-Chief of the LNA, Field Marshal Khalifa Haftar, sent a military delegation to Russia headed by Khairi Al-Tamimi.
According to the Director of the LNA Moral Guidance Department, Major General Khaled al-Mahjoub, Al-Tamimi pointed out that the Russian side stressed its support for stability in Libya.
He added that Moscow underscored the need to evacuate foreign forces and mercenaries and dismantle armed groups in accordance with the Geneva agreement calling for a ceasefire in Libya.
The Russian officials also stressed the need to hold the elections on the scheduled date on December 24th of this year.
Notably, on Saturday, the Commander-in-Chief of the LNA, urged the Libyan people to register massively in the upcoming presidential and parliamentary general elections.
Haftar confirmed that all security conditions were created for the success of the electoral process. He stressed that he stands "with all force against anyone who tries to prevent, suppress, terrorize, or prevent Libyans from practicing their electoral right."