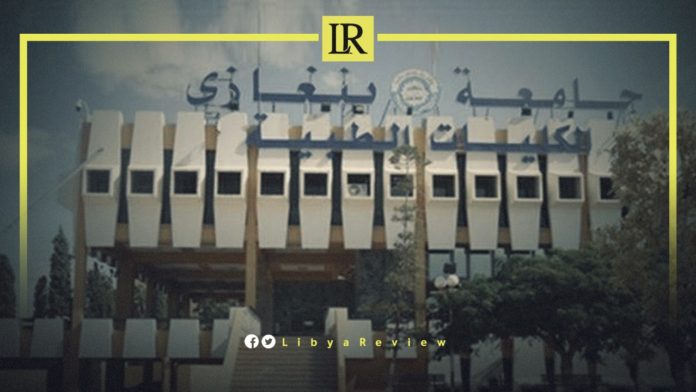 The University of Benghazi announced on Tuesday, that it has achieved the first local ranking among its Libyan counterparts.
The university added that according to the Spanish classification Webometrics for Universities, July 2021 edition, it was ranked 161 among the Arab universities, 152 among Africa, and 3,715 globally.
It indicated that it had advanced its global ranking from 4,046 to 3,715, and is the first among Libyan universities, the second being the University of Tripoli, and the third the University of Misrata.
The University of Benghazi is a public university and one of the most important institutes of higher education in Libya. It is located in Benghazi, the second-largest city in the country, and was founded in 1955 as the University of Libya.
In 1973 the University of Libya was split into two independent universities: the University of Tripoli (later Al Fateh University) in Tripoli, and the University of Benghazi (Garyounis University) in Benghazi.