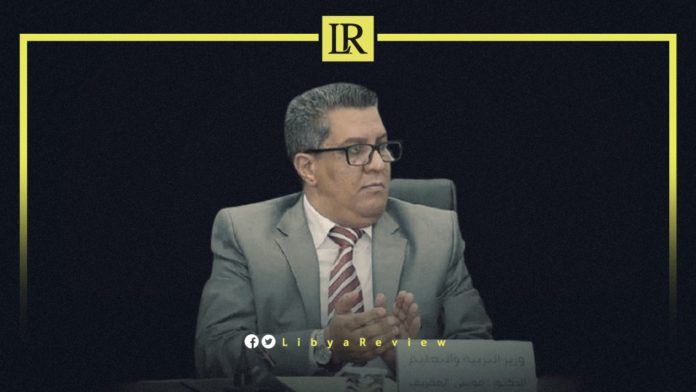 On Wednesday, the Ministry of Education of Libya's Government of National Unity (GNU) has decided to suspend all educational institutions until 15 August, in light of the continuing outbreak of the COVID-19 pandemic.
This came during a meeting, attended by Minister of Education, Musa Al-Maqrif, members of the Scientific Advisory Committee, and the Director of the National Center for Disease Control (NCDC), Dr. Badr Al-Din Al-Najjar, to follow-up the epidemiological situation across the country.
Al-Maqrif praised the efforts of the committee in following up on the commitment of 4,300 educational institutions nationwide, to the precautionary measures set out by the government. He added that the continuation of all and any studies will be carried out in coordination with the 'Anti-Coronavirus Committees' in all relevant municipalities.
Health officials say Libya has seen an unprecedented spike in cases amid a slow vaccination program, and concerns about the highly infectious delta variant.The number of new cases in the oil-rich country has risen more than six times since 1 July, according to daily figures from the NCDC.
"We are facing an unprecedented situation," said Tareq Gibrael, a senior physician at the center. "The constantly rising curve of new cases shows that we are bracing for a third wave, especially now that the delta variant is spreading in neighbouring countries. We are in a very tough position."