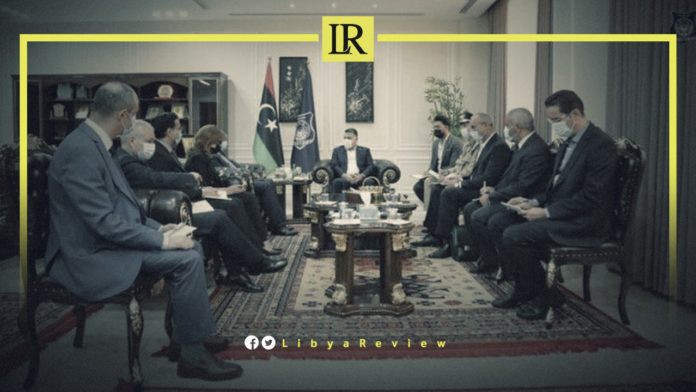 On Sunday, the Minister of Interior of the Libyan Government of National Unity (GNU), Khaled Mazen, met with the European Union (EU) mission represented by the Coordinator and Deputy Head of mission, and his accompanying delegation.
During the meeting, they discussed the elections, continuing disputes and coordination efforts with the High National Elections Commission (HNEC). They discussed these issues in the context of the strategic plan issued by the Ministry of Interior to secure the elections.
During the meeting they also spoke about the developments in opening the coastal road linking the eastern and western regions and its progress.
They also discussed the Ministry's role as being the entity concerned with implementing the outputs of the 5+5 Joint Military Committee (JMC).
The Libyan Minister stressed the importance of the elections as it is in popular demand and the only way out to unify the Libyan people. He also touched upon the government's visit to the southern region and the resulting follow-up to the security and living conditions in it, as well as its needs for logistical support and infrastructure.
Regarding the issue of immigration, Mazen stressed the need to support the Anti-Illegal Immigration Authority to carry out all its tasks.