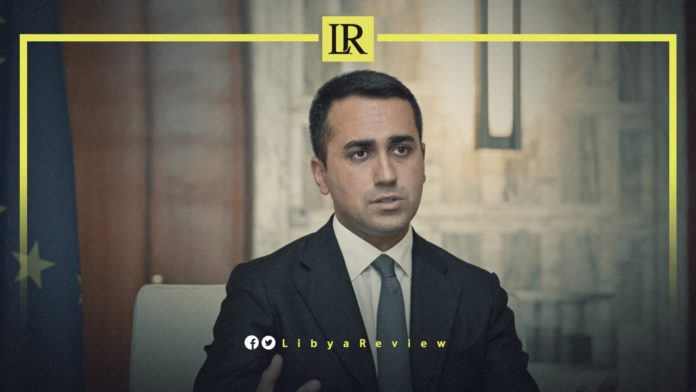 The Italian Foreign Minister, Luigi Di Maio, will visit the Libyan cities of Tobruk, Tripoli and Benghazi on Monday. He will hold institutional meetings with the Libyan Prime Minister, Abdelhamid Al-Dbaiba, the Head of the Presidential Council, Mohammed Al-Mnifi, and the Head of Parliament, Ageela Saleh, according to the Italian news website, Formiche.
Libya is following a delicate stabilization process after the latest conflict that divided the country from April 2019 until the ceasefire last October.
In recent days, a series of Libyan Members of Parliament (MPs) met, under the leadership of the United Nations (UN), in Rome to find a solution to the complicated path that should lead to the December elections.
The Government of National Unity (GNU) was appointed by the mechanism of the Libyan Political Dialogue Forum (LPDF) which, under the auspices of the UN, is entrusted with the interim task of voting.
Italy and large parts of the international community consider the elections a crucial step towards achieving complete stability.
They see it as a moment in which it will be possible to proceed with the recovery of conditions preparatory to the development and growth of the country. They also see it as an opportunity to free it from the weight of the main external actors who have used the crisis to advance their own agenda.
In Cyrenaica, Di Maio will meet the Consul Carlo Batori, who entered the leadership of the recently opened consulate in Benghazi.