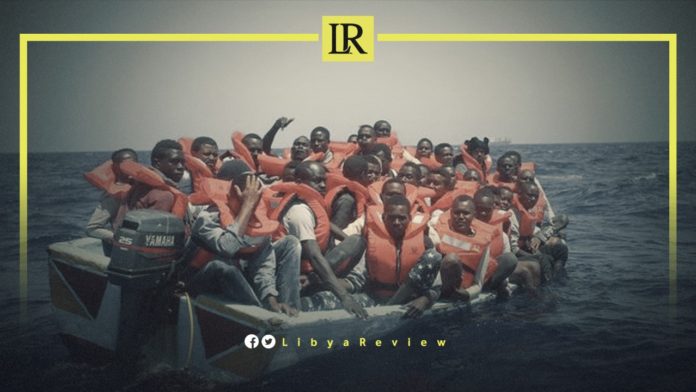 The Libyan Coast Guard announced that a migrant, aboard a rubber boat en route to Europe, had given birth off the Libyan coast.
The Coast Guard added in a statement that the rescue team was able to assist the woman in giving birth, and that this was the second successful natural birth at sea by the Coast Guard.
They noted that they rushed to the location of the migrant boat as soon as they received a distress call, and were able to rescue 110 migrants of various nationalities.
The migrants disembarked at the Tripoli Naval Base, and transferred to the Department for Combating Illegal Immigration (DCIM)
African migrants usually travel through Libya on their way to Europe via the Mediterranean sea. The International Organization for Migration (IOM) said that at least 360 migrants have died this year while trying to cross the sea to Europe, while 570 remain missing. In 2020, some 381 people lost their lives in the central Mediterranean, and 597 more were reported missing.
In 2020, hundreds of people who disembarked in Libya had been forcibly disappeared at an informal site, then controlled by a militia, according to Amnesty International. Since then, Libyan authorities have integrated the site into the Tripoli Gathering and Return Centre, colloquially known as the Al-Mabani.