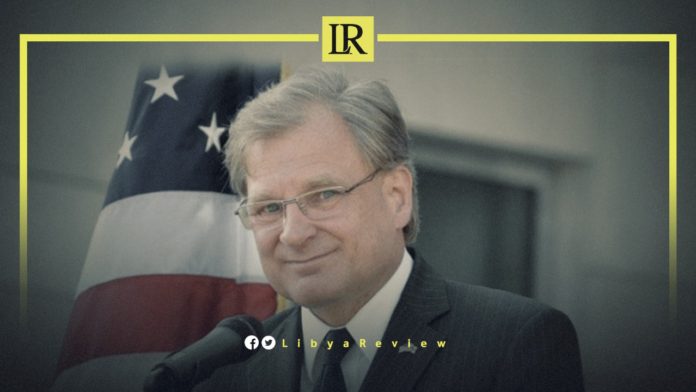 The United States Special Envoy and Ambassador to Libya, Richard Norland, said that the situation in Libya is improving, and on its way to a permanent solution. He confirmed the start of talks on unfreezing Libyan funds abroad.
In press statements to Akhbar Libya 24, Norland explained that the lack of respect for the arms embargo after the first Berlin Conference, and the period before was disappointing. He pointed out that he attended the meetings leading up to Berlin last year, where various national representatives pledged to respect the arms embargo approved by the Security Council, but a number of countries continued to ignore the ban.
Norland stressed that Libya's problems and the interests of some other countries will not be resolved by military intervention. He expressed hope that the de-escalation process will now enable the arms embargo to be respected.
Discussing the frozen Libyan funds, Norland said, "the United Nations has frozen large sums of Libyan funds and the conflict should be resolved. He added that with the increase in stability, talks have now begun about the circumstances in which these assets can be released and the United Nations can put an end to this freeze of billions of dollars that could benefit the Libyan economy."
In June, the Governor of the Central Bank of Tunisia, Marouane Abbasi said that Libyan frozen funds in Tunisia are estimated at between $140-150 million dollars.
Al-Abbasi added during a hearing before the Administrative Reform Committee of the Tunisian House of Representatives, work on resolving the problems of the frozen funds was discussed a decade ago. As well as the formation of a joint committee that brings together representatives of the customs office, and the central banks of Tunisia, and Libya.
He explained in press statements that the funds that have been frozen since 2011 represent the largest figure. This is in addition to funds reserved for Libyan citizens by customs due to their misunderstanding of customs laws, and exchange arrangements in Tunisia.