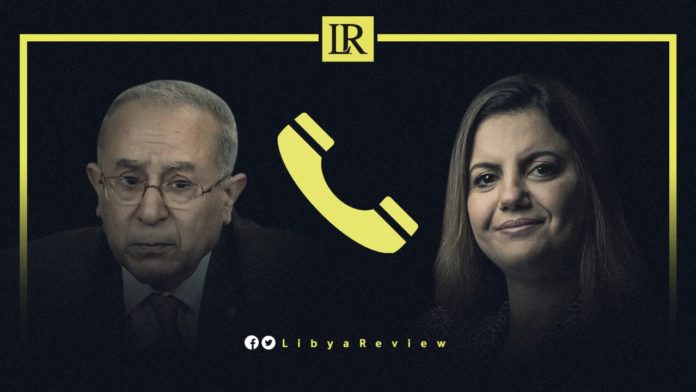 On Wednesday, the Libyan Minister of Foreign Affairs, Najla Al-Mangoush held a telephone call with her Algerian counterpart, Ramtane Lamamra, to offer her deepest condolences and sympathy to the Algerian government and people for the raging forest fires that have broken out in several states over the past two days.
The Minister expressed the Libyan people's solidarity with the Algerian people, and her willingness to extend a helping hand to help overcome this ordeal.
Lamamra thanked her for the telephone call, and "valued this noble position, which is not considered foreign to the Libyan people, but rather stems from its originality and honourable history."
On Tuesday, Algerian President Abdelmadjid Tebboune said that at least 25 soldiers died during rescue operations, where fires have swept through mountain forests and villages east of the Algerian capital.
Tebboune tweeted that the soldiers were "martyrs" and managed to rescue 100 people from fires in two Kabyle regions. The Defense Ministry said eleven other soldiers sustained burns in the clashes, four of them were described as serious.
Prime Minister, Aïmene Benabderrahmane announced that 17 civilians had died, bringing the total death toll to 42.