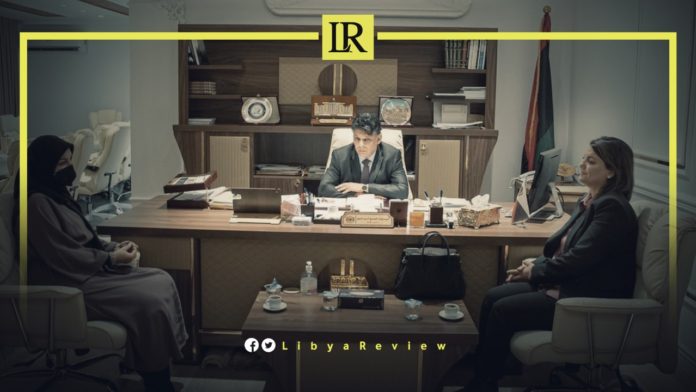 On Wednesday, Libyan Minister of Foreign Affairs, Najla Al-Mangoush met with the Attorney General, Al-Siddiq Al-Sour. They discussed a number of important issues, including illegal immigration and ways for the state to address it.
Al-Mangoush reviewed the legal measures taken by the MFA in terms of organising its work, and eliminating all legal abuses. She pointed to the importance of terminating the work of ambassadors and diplomats who have exceeded their tours of duty abroad, and those who have reached the legal age for retirement.
During the meeting, they discussed the issue of illegal immigration, and the threat it poses to national security and the demographic distribution of the population. They also discussed the reports circulated by some international organizations about the mistreatment of migrants in some shelters, especially among vulnerable groups of women and children.
In this regard, the minister noted that she had met two cases of migrants, who had been abused and detained for three years at the hands of a smuggling gang.
Al-Mangoush stressed the importance and necessity of finding ways to confront these transnational gangs involved in human trafficking.
She underscored the importance of cooperation and coordination between the Office of the Attorney General, the Ministry of Foreign Affairs, and other relevant authorities. As well as neighbouring countries to develop a comprehensive strategy to secure borders to curb this and other negative phenomena, such as smuggling and organized crime.
At the conclusion of the meeting, the Minister commended the sincere efforts made by the Attorney General's Office in combating organized crime, especially human trafficking. She also praised the role of the Attorney General in combating terrorism, and cross-border crime.