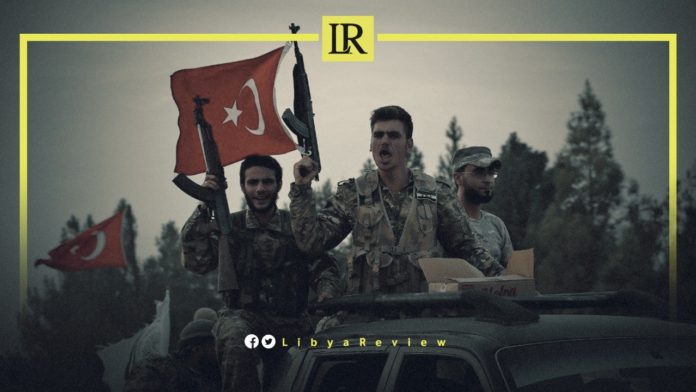 Syrian militia's have warned of the deteriorating conditions of the Syrian mercenaries in western Libya, after reports emerged that their salaries were being delayed, deducted, and in some cases stolen.
One of the Syrian fighters, in several messages on a WhatsApp group, conveyed the state of resentment and anger among the mercenaries in the Tripoli camps, "the situation is very deadly inside the Yarmouk camp in Tripoli, and it is close to explosion and rebellion. The Syrian elements are waiting for their unpaid salaries, of over six months," he said.
He added that all the Syrian mercenaries in the Yarmouk camp are resentful of their leaders "who stole and are still planning to loot the salaries," warning that the Syrian groups will rebel and disobey in the event that their salaries are deducted or stolen.
"I advise you not to leave Syria for Libya now…Do not go, the situation is tearful. We have been in Libya for seven months, and we have not received salaries despite the agreement to travel to Libya for 7,000 Turkish liras," he said. As well as adding that the leaders of the Syrian factions in western Libya told him that the salary had been reduced to 600 Turkish liras.
Meanwhile, the Syrian Observatory for Human Rights (SOHR) confirmed on Monday the state of discontent among the mercenaries in Tripoli.
The SOHR quoted its sources as saying that the Syrian fighters are "angry after the faction leaders reduced and delayed the salaries of the past four months." Dozens of fighters have refused to join training programs in Tripoli, in protest against the reduction of their salaries and accusing the faction leaders of stealing them, in addition to being denied vacations.
Despite international calls for the expulsion of mercenaries and foreign forces from Libya, the removal of mercenaries and foreign forces from Libya remains halted. The SOHR reported that there are still about 7,000 Syrian mercenaries in western Libya.