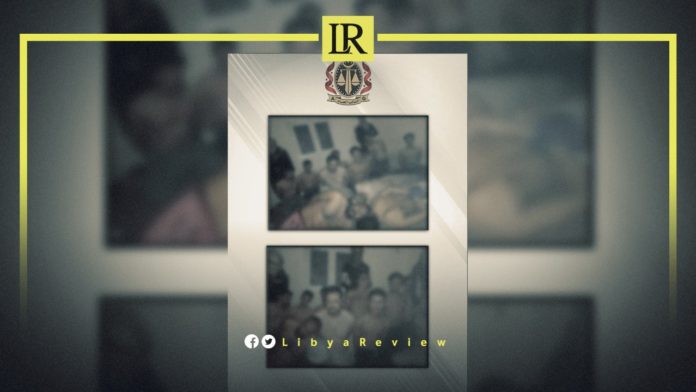 On Sunday, the Libyan Public Prosecutor, Al-Sadiq al-Sour, announced the arrest of a person, nicknamed "Hajj Hakim" involved in the kidnapping and torture of Egyptian workers in Ajaylat city.
In a statement, the Public Prosecutor's Office explained that the arrested man confessed to kidnapping Egyptian workers, torturing them, and sending their pictures to their families for ransom.
It added that the investigations proved the suspect's involvement in other criminal practices linked to human trafficking across several countries.
Notably, Libya's Prosecutor General and his Egyptian counterpart, Hamada el Sawi, in July signed a Memorandum of Understanding (MoU) to promote cooperation between the two countries' prosecutions.
The MoU is concerned with strengthening cooperation to combat all forms of crimes, especially terrorism, transnational organized crimes, corruption, human trafficking and cybercrimes.
In addition, Libya, in partnership with the European Union (EU) and the United Nations (UN), announced the launch of a project entitled "dismantling human trafficking and migrant criminal networks in North Africa".
Funded by the EU, through the EU Trust Fund for Africa (EUTF), and implemented by United Nations Office on Drugs and Crimes (UNODC), it aims at strengthening the capacities of Libyan authorities to prevent all forms of organized crime, including human trafficking and migrant smuggling.
Libya has been plagued by corruption and turmoil since a NATO-backed uprising toppled and killed longtime leader Moammar Gadhafi in 2011.
It was split into two administrations. One in the West, including Tripoli, is ruled by the Government of National Accord (GNA), while the East-based government is supported by powerful military commander of the Libyan National Army (LNA), Khalifa Hafter.
Oil-rich Libya has emerged as a major conduit for people from Africa and the Middle East fleeing wars and poverty and hoping to reach Europe.
Human rights groups say that migrants in Libya face widespread violence and abuse.