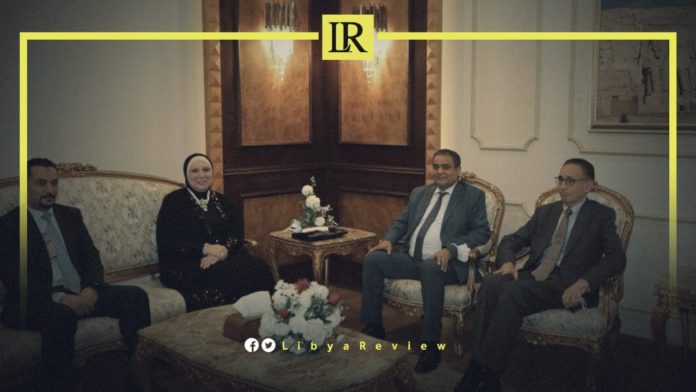 Libya's Minister of Economy and Trade, Mohamed Al-Hawij headed a ministerial delegation to Cairo on Monday.
"This comes in the context of preparations for the joint Libyan-Egyptian Higher Committee meeting on Thursday. This is to be headed by Prime Minister Abdel-Hamid Dbaiba and his Egyptian counterpart Mustafa Madbouly," a statement by the ministry read.
"The meetings come as part of the framework of strengthening relations and raising the level of trade between the two countries. The meetings also aim to conclude agreements in a number of areas of common interest," the statement added.
The delegation included the Ministers of Transportation, and Housing and Construction. It also included the Chairman of the General Electricity Company of Libya (GECOL), and representatives of a number of ministries, institutions, and bodies.
Prime Minister Dbaiba is set to pay a state visit to Egypt in the coming few days, Libyan Economic Affairs Minister, Salama Al-Ghwell told Cairo 24 News website on Monday.
Al-Ghwell added that the visit aims to strengthen Egyptian-Libyan relations, within the framework of the joint higher committee. This committee was formed after the visit of Prime Minister Madbouly to Tripoli in April. Sources have told Russia Today that the visit will take place on 16 September.
Dbaiba will discuss the return of Egyptian workers to Libya, as well as the reconstruction of the war-torn country.
Former Head of the Employment Registration Division at the Egyptian Federation of Chambers of Commerce, Hamdi Imam said that Egyptian workers will return to Libya after the December elections in Libya.
Al-Ghwell stated that he expects the total cost of reconstruction would reach 500 billion Libyan dinars ($111 billion dollars), within 10 years.