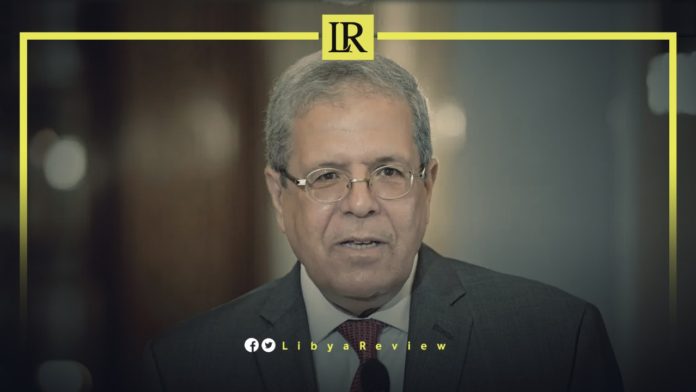 On Wednesday, Tunisian Foreign Minister, Othman Jerandi said that the recent Tunisian-Libyan consultations have resulted in the two countries agreeing to sign a bilateral health protocol to reopen the border crossings.
Jerandi added that the Tunisian and Libyan 'Scientific Committees to confront Coronavirus' remotely met on Tuesday. They agreed on a health protocol specifically for the Ras Ajdir border crossing.
Jerandi's statement came on the sidelines of his visit to Djerba to follow up on preparations for the upcoming Francophonie Summit in November. He was accompanied by the ministers of interior, and health.
On Monday, the Tunisia Ambassador to Libya, Saad Al-Ajili denied rumours that Libyans were to be barred from entry into Tunisia. He said, "Libyans are welcome in their country, Tunisia."
The Tunisian Ambassador pointed out that the measures taken by the Tunisian government are not political. He added that these measures are based on current health precautions, given the deterioration of the healthcare system in Tunisia due to the COVID-19 pandemic.
Al-Ajili explained that the relationship with Libya is extremely close. He noted that the recent visit by Libyan Prime Minister, Abdel-Hamid Dbaiba and his accompanying delegation was the best evidence of the depth of the relationship between the two countries.
He noted that there is continuous communication with his Libyan counterpart in order to strengthen the relationship between the two countries.
"We reiterate our affirmation that the Libyans are welcome. They have a special advantage in their country, Tunisia, and no decision will be taken against the Libyans by the Tunisian government," the Ambassador claimed.
On Saturday, the Tunisian Director General of Military Health, Mustafa Al-Ferjani confirmed that the Tunisian-Libyan border will remain closed until the drafting of a joint health protocol between the two countries is completed.
In press statements, Al-Ferjani said that the 'Tunisian Scientific Committee for the Fight Against COVID-19' is currently working on drafting a health protocol to reopen land, sea, and air borders.
He pointed out that a new COVID-19 variant recorded in many European countries has not yet been detected in Tunisia, "this requires tightening the control of borders as a preventive measure," he said.