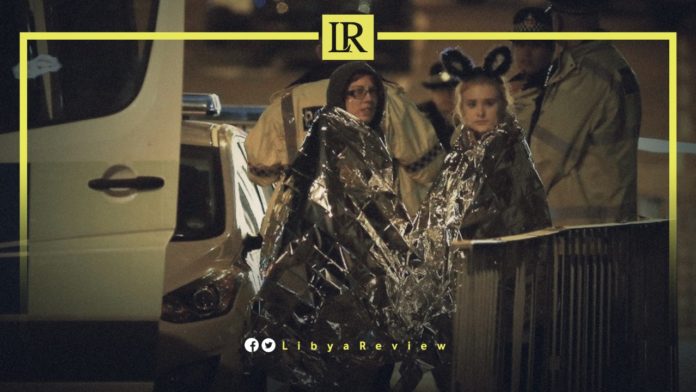 One man represents the link between the 11th of September and the Manchester Arena bombing – and for years he lived quietly in Didsbury in the UK, according to Manchester Evening News.
Anas Al-Libi, a senior figure in Al-Qaeda was a friend and confidant of 9/11 mastermind Osama Bin Laden, and even acted as his bodyguard. He was also a family friend of Salman Abedi, the suicide bomber who killed 22 people on 22 May 2017 in Manchester.
It was in south Manchester that the alleged Al-Qaeda commander cemented his relationship with the Abedi family.
Al-Libi was respected by Salman's father, Ramadan Abedi. Like Ramadan, he had been associated with the Libyan Islamic Fighting Group (LIFG), who opposed Muammer Gaddafi.
Both Al-Libi and Abedi were enthusiastic participants in the Arab Spring uprisings, which ended in the death of Gaddafi in 2011.
It was this atmosphere which helped to shape the young minds of Ramadan's sons Salman and Hashem, jointly responsible for the bombing of the Manchester Arena.
Al-Libi had successfully claimed political asylum in Britain, by arguing that he faced persecution from Colonel Gaddafi's regime back home.
When American President George W Bush launched his 'war on terror', Al-Libi was on the inaugural list of the FBI's 'most wanted' terrorists, alongside bin Laden.
In October 2013 he was captured by US commandos in Tripoli. Al-Libi died in January 2015 of liver cancer, weeks before his hearing was to begin.
The detectives who investigated the bombing have not, to this day established the 'controlling mind' who inspired the brothers.
Notably, Hashem Abedi was sentenced in August 2020 to a minimum of 55 years in jail for the murder of 22 people in the Manchester Arena bombing, in which he helped to plan the attack where his brother Salman detonated a bomb after an Ariana Grande concert in May 2017.
Abedi, 23 is also charged with assault on an emergency worker, and a second prison officer in HMP Belmarsh in southeast London. Another man who is awaiting sentencing for terror offenses is also charged with assaulting the same person. The three men are due to appear at Bromley Magistrates' Court on 7 April.