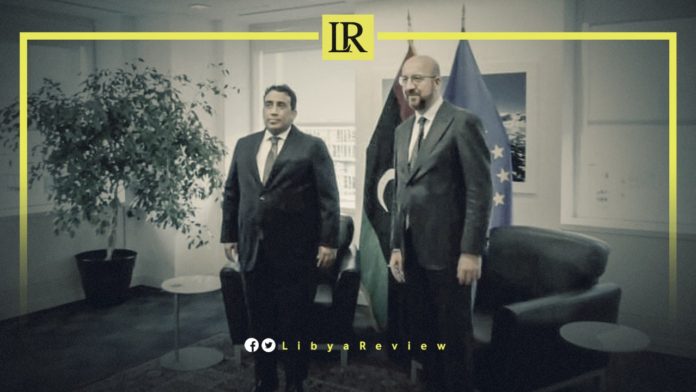 On Thursday, Head of Libya's Presidential Council, Mohamed Al-Mnifi met with the EU President, Charles Michel. The two officials discussed the latest developments in the Libyan political scene, and the ongoing preparations for the December elections. The meeting came on the sidelines of the 76th session of United Nations General Assembly meetings in New York City.
During the talks, Al-Mnifi expressed his appreciation and gratitude for European efforts aimed at supporting the political peace process in Libya. He also lauded the EU's contributions to achieve national reconciliation, and to hold the upcoming elections as scheduled.
In turn, the EU president affirmed the EU's firm support for holding free and fair elections in order to achieve stability and peace in Libya. "Economic recovery, elections, and the fight against illegal immigration are areas in which the EU can help," he noted.
The EU president also urged all political and armed factions to seize the, "unique opportunity to build a sovereign, stable, and prosperous country." Michel added that the EU remains committed to Libya's stability, by providing support to rebuilding state institutions.
Oil-rich Libya has been torn by conflict since the toppling and killing of leader Muammer Gaddafi in 2011.
Some 20,000 mercenaries and foreign fighters remained in Libya in early December, according to the United Nations. A January deadline for their withdrawal passed without any sign of them leaving.
Calls for them to depart have grown in recent weeks, and Michel urged "all mercenaries and foreign soldiers to quickly leave".
On Tuesday Libya's Parliament withdrew confidence from the Government of National Unity (GNU), raising questions about plans for the December elections.