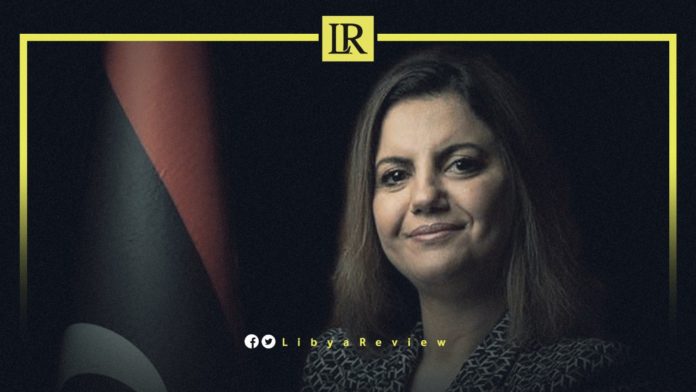 On Thursday, Libya's Minister of Foreign Affairs, Najla Al-Mangoush announced that the 5+5 Joint Military Commission (JMC) will soon reveal a plan for the withdrawal of all foreign troops and mercenaries from the country.
Al-Mangoush's statement came in a virtual roundtable organized by the United Nations Development Programme, that was focused on the "pursuit of sustainable peace" in Libya.
The Libyan FM also announced that a conference will be held at the ministerial level on 21 October regarding Libya's stability. This will discuss unifying the military and integrating or dismantling any armed militias left in the North African country. She stressed that Libya's stability requires the support and backing of the international community.
Similarly, UN Secretary-General, Antonio Guterres urged countries to withdraw all foreign fighters and mercenaries from Libya. He claimed that these forces continue to operate in violation of the October ceasefire agreement "with no discernible abatement of their activities."
He called on countries supplying arms and military equipment to stop violating the UN's arms embargo, and that the movement of aircraft providing logistical support 'also continued unabated' at airbases in central Libya.
Guterres also urged Libyan parties 'to exert every effort to ensure' that parliamentary and presidential elections are held on 24 December, in accordance with the political roadmap.
Earlier this month, On Thursday, the Egyptian Foreign Minister, Sameh Shoukry praised the achievements of Libya's 5+5 Joint Military Commission (JMC), and called for the completion of the country's political roadmap, which will culminate in holding the December elections.
In his speech during the consultative meeting of Arab Foreign Ministers that kicked off ahead of the 156th session of the Arab League Council in Cairo, Shoukry stressed that Egypt's top priority is to "continue to support the Libyan people in their efforts to restore stability and security to their country." He also urged support for the JMC to allow it to complete its mission, which includes ensuring the departure of all foreign forces and mercenaries from the North African country.
Last month, Libyan Member of Parliament, Misbah Douma, welcomed the statement of the 5+5 Joint Military Commission (JMC), regarding the necessity of removing mercenaries and all foreign forces from Libya and freezing agreements signed with foreign countries until holding the presidential elections next December.