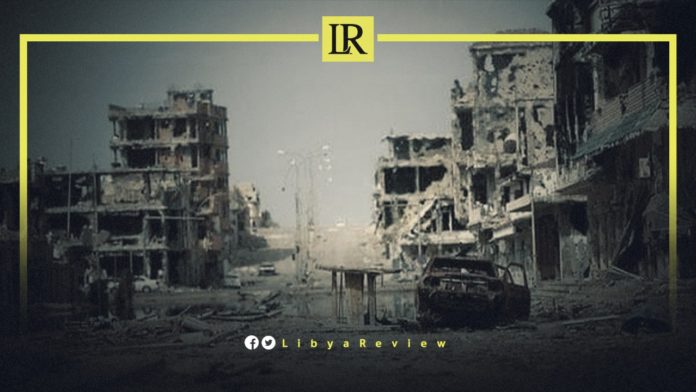 Minister of Economy in Libya's Government of National Unity (GNU), Mohamed Al-Hwaij stated that the reconstruction of the country would cost $200 billion dollars, based on studies prepared by the World Bank.
In an interview with the Al-Hurra TV channel on Sunday, Al-Hwaij explained that Libya has held numerous forums with businessmen from Egypt, Italy, Turkey, Tunisia, Algeria, and France.
He pointed out that the country has also signed a partnership agreement with the United States in the energy sector. This is to boost production to 3 million barrels of oil per day in the coming years.
He stressed that the GNU is determined to benefit from global experiences in reconstruction, and to include important countries with extensive experience to rebuild the country.
Libya has the largest oil reserves of oil in Africa, but the turmoil which has gripped the country in recent years has contributed to fluctuations in daily production levels.
"Libya hasn't built a thing in 10 years," said Global Initiative senior fellow and Libya expert, Jalel Harchaoui. "It's a rich country which hasn't maintained its infrastructure. A decade of violence has ravaged its airports, roads, and electricity network. While there is no shortage of major projects and international suitors, questions remain over funding and whether instability will return," he added.
Divisions have devastated Libya's economy and complicated management of its oil revenues, weakening its foreign currency reserves. On the political and economic fronts, a 2021 budget has yet to be approved and UN-led efforts to organize elections appear to be floundering.
Previously the President of the Egyptian-Libyan Association for Businessmen revealed that Egyptian companies and labor will receive priority in the reconstruction process in Libya, especially as it has sufficient experience. It is expected that Egyptian companies will acquire 25% of the reconstruction projects through partnerships with their Libyan counterparts.