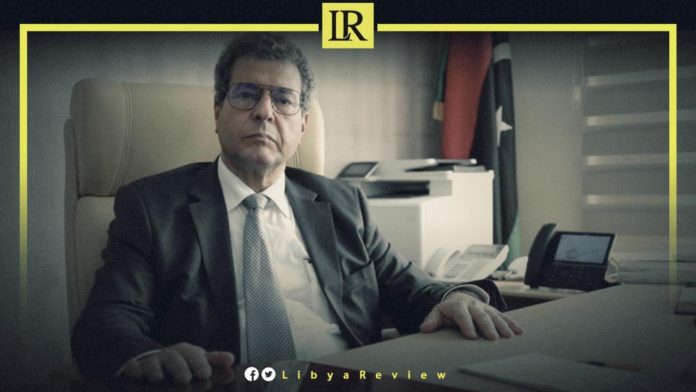 On Tuesday, Libyan Minister of Oil and Gas, Mohamed Aoun, said that Libya was encouraging the return of US companies. He added that oil, construction, contracting and consulting companies are welcome to return to Libya.
The minister also participated in a closed-circuit discussion, organized by the Minister of Economy and Trade, Mohammed Al-Hawij, with the US Ambassador, Richard Norland. The discussion was concerned with the activation of the bilateral trade and investment agreement, signed in 2010.
Aoun added that training fields are available in the US, and the oil sector in Libya can benefit from them. As well as benefitting from America's experience in the renewable energies and hydrogen energy fields.
Notably, the Libyan National Oil Corporation (NOC) announced the resumption of crude oil exports in the Al-Sidra and Ras Lanuf ports. Exports were temporarily halted after a group of demonstrators protested inside the two ports.
Despite the delay in shipment, production was not reduced, the NOC explained. It praised the role of the General Command of the Libyan National Army (LNA) in restoring security at the two ports.
"Since the February 2011 revolution, the NOC has been the faithful custodian of Libya's oil wealth," said Chairman, Mustafa Sanalla. "We will never accept the politicization of the corporation and to use it as a bargaining chip by some politicians to achieve non-national interests and agendas," Sanalla added.
He also demanded that the "hidden hands" behind these events be held accountable, and that they be brought to justice.
On Monday, Libyan Oil Minister, Mohamed Aoun stated that he had held talks with the new UK Ambassador to Libya, Caroline Hurndall. They discussed joint cooperation in the oil and gas field.
Aoun stressed the importance of major and specialized British companies contributing to the development of the oil sector.
"Minister Aoun expressed the ministry's continuous aspiration for the UK's promotion of access to possible solutions that achieve stability and construction in Libya," the Oil Ministry said in a statement.