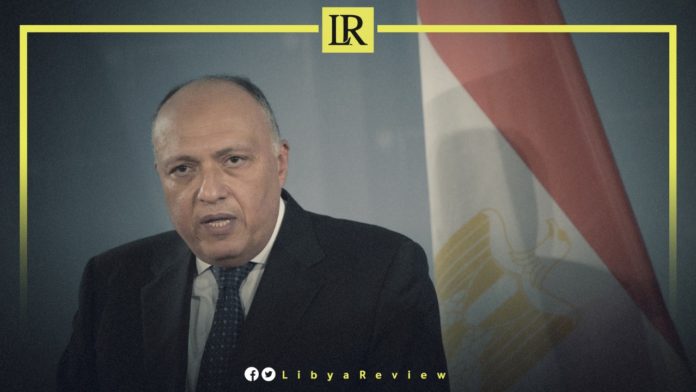 On Saturday, Egypt's Foreign Minister, Sameh Shoukry, stressed the importance of stabilizing the situation in Libya and ensuring that the country's upcoming elections are held as scheduled.
This came during a meeting of Libya's neighboring countries on the sidelines of the 76th session of the United Nations General Assembly (UNGA) in New York.
During the talks, Shoukry highlighted the important role that Libya's neighboring countries could play to help reach a comprehensive settlement.
In the meeting he stressed the necessity of holding the elections in Libya as scheduled as it is a key step to maintain stability in the North African country.
Shoukry also affirmed that this settlement should preserve Libyan wealth and protect the sovereignty of the country. The Minister also reiterated Egypt's firm support for the maintenance of Libyan sovereignty and opposition to foreign interference.
In addition, he praised the efforts of the Libyan House of Representatives (HoR) in preparing the electoral law as an important step toward holding presidential and parliamentary elections.
On Monday, Shoukry held a meeting with President of the Libyan Presidential Council Mohamed Al-Mnifi, where they discussed the developments in the Libyan situation. They also discussed pushing forward a comprehensive political settlement, Egyptian Foreign Ministry Spokesman, Ahmed Hafez, said on Twitter.
They discussed building on the progress the bilateral relations between Egypt and Libya have witnessed, Hafez said.
Last week, Libya's eastern-based parliament said it had withdrawn confidence from the Government of National Unity (GNU), though it would continue to operate as a caretaker administration.
Notably, Al-Mnifi had arrived in New York on Monday to participate in the 76th session of the UNGA, where he met with the Egyptian Foreign Minister, Sameh Shoukry, in addition to a number of Foreign Ministers of Arab and African countries.