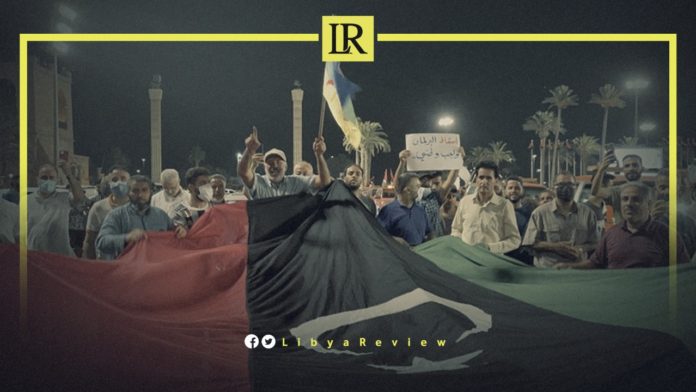 Libyan Member of Parliament (MP), Ali Bouzreba, said that the Muslim Brotherhood called for demonstrations against elected bodies that represent the will of the Libyan people.
In a post on his Facebook account, Bouzreba stated that these calls for a demonstration are a clear violation of the free will of the people.
He added that the hired men and intruders take advantage of opportunities to jump on the people's demands to achieve their personal goals.
The Libyan MP continued that, "we all know that they seek to prolong the crisis and create a major social rift that will result in a political vacuum again. This will not be allowed, as there is no way to prolong the life of the crisis."
Bouzreba said that, "we now know well beyond any doubt that their evasions and intrigues are now exposed to all of us. There is no solution to this crisis other than the ballot boxes."
The Libyan MP stressed the need for parliament, the Presidential Council and the government to intensify their efforts for elections. He added that there is no salvation except through elections, whether parliamentary or presidential.
He called for the termination of the High Council of State (HCS) and its advisory roles that set back and obstructed the political process and the road map agreed upon under the auspices of the United Nations (UN).
Bouzreba said that, "we assure you that we will not recognize the Parliament, HCS, the Presidential Council, the government that exists now after December 24th, nor any political body except the new government elected by the people."
He went on saying that, "we will do our best to make these elections a success and on schedule, despite the obstructions and spoilers from the bats of darkness."
Bouzreba pointed out that what is happening now is that the Muslim Brotherhood is prolonging the severity of the crisis.